Dr. John Dyer Inducted into Central High Distinguished Alumni Hall of Fame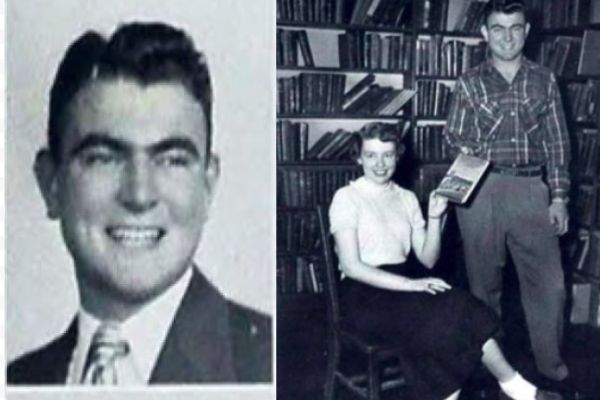 Hang on for a minute...we're trying to find some more stories you might like.
Dr. John Dyer was born on Signal Mountain on September 28, 1936. He lived there for a large portion of his childhood but eventually moved off the mountain for school.
Dyer graduated from Central High School as part of the Class of 1954. He then went on to attend the University of Tennessee at Chattanooga, where he graduated with his bachelor's degree. He later attended the University of Alabama where he obtained his master's degree as well as his Ph.D.
While attending UTC, Dyer was captain of the wrestling and tennis teams and was inducted into the Old Timer's Sports Hall of Fame. He was also voted the most outstanding athlete at UTC.
"John absolutely loved Central. He always bragged about being a student to his friends. I think he lived by the moto, Love Purple. Live Gold," shared Mrs. Elizabeth Dyer, wife of the late John Dyer.
Later in his life, Dyer and his wife relocated to Glendale, California. He served in the 101st Airborne Ranger Division as a captain in the U.S. Army. He was also an avid member of his church, Glendale Presbyterian Church, and he constantly worked in his community.
"One thing John always believed was that you should never underestimate yourself. Central High was his start to greatness, and I know it will be for all the students that go there," shared Mrs. Dyer.
Dyer unfortunately passed away at the age of 66 on May 3, 2003 at his residence in Glendale, California. His spirit will live on through his wife of 38 years, Elizabeth Powell Dyer.
Dyer was inducted into Central High School's Alumni Hall of Fame on Thursday, May 11, 2017, during Central High School's annual Senior Day event.