Hey, Hay Hay!: 'Breaking' Down the Start to my Senior Year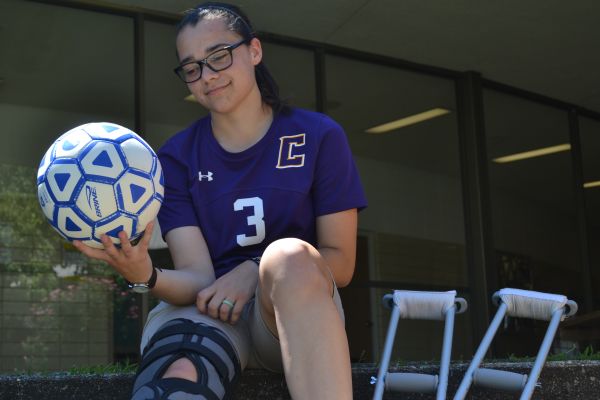 Senior year, the year every student looks forward to. The year we are released from public school and launched into adulthood. From the last first day, to the stress of getting college applications filled out, there is a lot of planning involved that requires complete focus.
Walking into Central the first day as a senior was nerve-wracking; however, things started to fall into place, and I began my year. There I was, captain of the soccer team, Fellowship of Christian Athletes (FCA) leader, columnist of the Central Digest; I was ready to go. Things were running smoothly… until I had a bad collision on the soccer field.
It was complete pandemonium as I was swarmed with athletic trainers and my coach. I had lost complete feeling in my leg and I was not able to move. All of the people around me were asking me questions and asking me to get up, but it was impossible. After being rushed to the emergency room and being x-rayed, I was told I would be out of soccer for a little while.
The most upsetting part of the whole situation was not being able to play with my team. With a team of twelve it is hard losing a player, and it is definitely not the ideal situation to be in to win. That being said, I wholeheartedly believe that my team can get out there and win some games, especially with the help of our new coach, Mr. Tim Browder, a teacher at Hunter Middle School.
After another visit to the doctor and an MRI, I was told I had cracked my kneecap. Hearing that news crushed me but keeping an optimistic mindset was key.
Pushing forward is going to be tough, but as long as the team sticks together, it will all work out. I am hoping for a quick recovery, and I plan on getting back on the field as soon as I can. I am very grateful for a strong team, and I have no doubt that we will make it far this season.