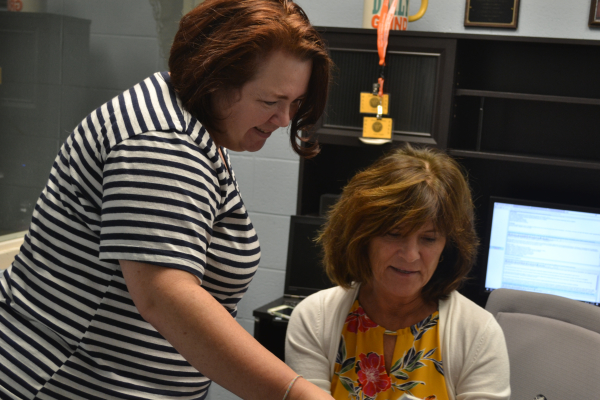 Teacher Spotlight: Central Welcomes Ms. Elisabeth Zachary as New Curriculum Coach
With the start of a new school year, and constant changes being made all around campus, new teachers and staff members are expected. This year, the school is welcoming Ms. Elisabeth Zachary as the new curriculum coach.
"The basic definition of my work is that I support student achievement by helping teachers think about how classroom instruction can be improved," explained Ms. Zachary. "The most important part of my job is to figure out what teaching and learning mean to teachers and students at Central High School."
Zachary has been teaching in Hamilton County for 27 years. She has been at a multitude of high schools, including Howard, Lookout Valley, CCA, Red Bank, and now Central. Before becoming a curriculum coach, and helping teachers with learning skills, she taught English, Language and Composition, and ACT Prep.
Zachary received her own education in Tennessee as well. After graduating from Brainerd High School, she attended UTC for one year and then transferred to the University of Tennessee in Knoxville to study English Literature.
"My degree is in English and Linguistics, not education, which means that I had to go back to school and take education courses," stated Zachary, further proving that she is dedicated to helping students succeed in their own academic careers.
"She's awesome. She and I talked when I was going through a rough time and she's really great. I really connected with her as a teacher," stated Isabella Bolton, one of her former students.
A piece of advice she has for students is to do the best you can during your high school years, but also to pay close attention to your opportunities, especially in junior and senior years.
If you need a word with Ms. Zachary, you can contact the front office to plan a time to meet with her.