Teacher Spotlight: Mrs. Robin Moore Returns to Central as the New College Advisor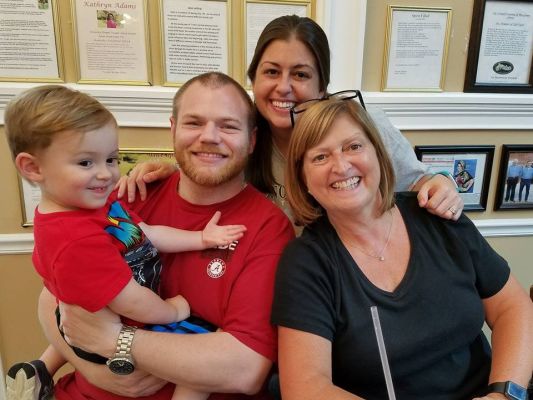 "There's no better place than Central. There's something that just grabs at your heartstrings. This place is like family."
Mrs. Robin Moore is the new college adviser here at Central. The job of college adviser entails helping seniors have access to college, financial aid, and scholarships. It also means she helps organize college trips for seniors to go on and explore what their future holds.
While she is new to this position, Mrs. Moore had spent five of her 30 years teaching here at Central . She had retired a few years ago, but found herself restless and unable to relax. Because of this, she continued to coach volleyball. During a game, she was given the offer to become the new college advisor. When the opportunity to work at Central came, she jumped at the chance.
"One of the reasons I came back here is because I don't do well when I'm not busy," Moore explained.
Mrs. Moore describes herself as energetic and hard-working. Two of her volleyball players, Taleah Williams and Kerri Sylvester, say that she is determined to see them succeed.
"She wants to see us do good," Williams and Sylvester commented. Along with this, they also describe her as down to earth and humble.
In her free time, Mrs. Moore enjoys spending time with her family including her husband, Scott Moore, and her three-year-old grandson, Wyatt Hawkins. With her family, coaching, and now the extremely demanding position as a college adviser, she has quite the list of things to keep up with.
"My entire career as a teacher, I have coached and I have raised my child and helped my parents. I think you just do it," Mrs. Moore elucidated.
All in all, Mrs. Moore is thrilled to be back in Central. She has a home here at Central, and a passion for helping students as they embark on their futures.
About the Contributor
Sam Helmholtz, Staff Writer
My name is Sam, and this is my second year of the Digest. I'm currently a junior and hope to attend an art college in the next couple years. I also greatly...