Alumni Spotlight: Staci White Continues to 'Pound' in the Medical Field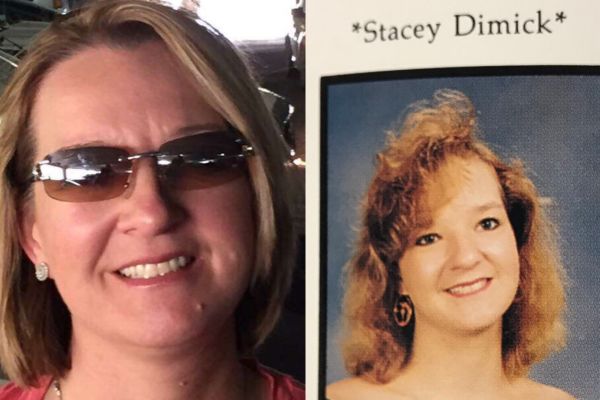 Jake Johns, Copy Editor
September 27, 2017|137 Views
Central High School overflows with an enormous assortment of talents and is always producing amazing alumni. Staci White (formerly known as Stacey Dimick), a Central graduate from the Class of 1993, is no exception. Since her days as a Purple Pounder, White has gone on to become an X-ray Tech for Memorial Hospital in Chattanooga and the Vascular Institute of Chattanooga (VIC), and always remembers the influence of Central High in her daily life.
Though White only attended Central her junior and senior year, she believes that she made some great memories.
"I was only at Central my junior and senior year, so not too many memories were made. I can think of some good friends that I made while I was at Central. I still have these friends to this day," recalled White.
High school is the final journey before adulthood and students tend to be involved in a lot of extracurricular activities. White, though not being involved in many, enjoyed running track her senior year.
"I didn't get involved with too much, but my senior year I did run track. I was a distance runner so I ran the 1600," elucidated White.
Many Central alumni carry the spirit of Central and lessons learned while here throughout their entire life. White believes that high school mistakes are the moments that better prepare you for the future.
"The mistakes made in high school do not have to follow you throughout life. They can be stepping stones to learn from, for hopefully a succesful and proserperous future," commented White.
Central High School's faculty always go above and beyond to influence and help their students everyday. White recalls one teacher in particular that influenced her and continues to every day.
"Mrs. Shelly Pritchard was my chemistry teacher my junior year. Chemistry was definitely not my strong suit, but she helped instill a confidence within myself that grew over the years. She was always an inspiration and was always a favorite of mine. Even to this day, she remembers me and we chat now and then when we cross paths. She is such an amazing role model," elaborated White.
Nevertheless, White has taken the spirit of Central with her throughout her life and continues to support Central High. With Central producing amazing alumni and White being no exception, she really does express the meaning of Central's Alma Mater: "What a wonderful school, Central High!"
About the Contributor
Jake Johns, Copy Editor
Hey! My name is Jake and I am a senior! This is my fourth year on the Digest staff and second as Copy Editor. I am a member of the City of Chattanooga...