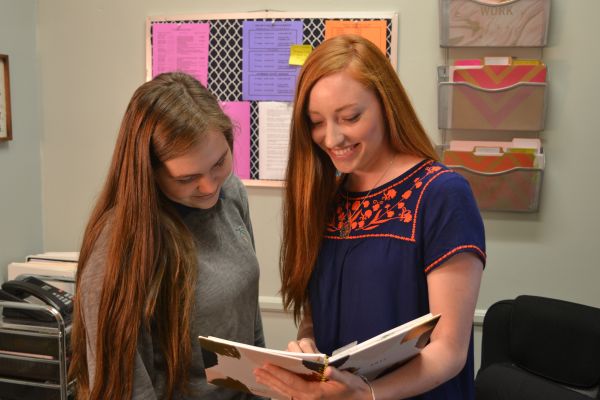 New Counselor Shea Hensley Brings a Listening Ear to Central
This school year has brought many changes to Central High School, including many new staff members. Shea Hensley, the guidance counselor to grades 10-12, is one of these wonderful additions.
Ms. Hensley went to East Tennessee State University for her undergraduate degree, and the University of Tennessee Chattanooga for her graduate degree. This is her first year as a counselor, and she is very excited to be here.
"I was an interim counselor for Mrs. Long's maternity leave for a month or so last year, and I just fell in love with Central! When I found out that there was an opening, I did a little happy dance," she said, laughing.
The students here at Central are just as happy to have Ms. Hensley be a part of our school.
"She is sweet and will help you with any questions that you have. She is easy to talk to," Senior Michelle Caszatt elaborated.
It is easy to see how Ms. Hensley got into counseling. While many people have a difficult time figuring out what direction they want their lives to head towards, for her it was a simpler process. It was a matter of looking at what had always been a part of her, and seeing what aligned with that. Her character and the qualities she possessed ended up prompting her to choose counseling as a career.
"I have always loved talking and listening to people. I have always been a problem solver," Ms. Hensley explained.
As with any job, being a counselor comes with its joys and challenges.
"My favorite part of being a counselor is getting to know the students, and my relationship with them… The biggest challenge is that I want everyone to do well, and it is hard when that is not possible," concluded Hensley.