Alumni Spotlight: Tommy Youngblood, Former Central Football Player, Appreciates His Days as a Central Student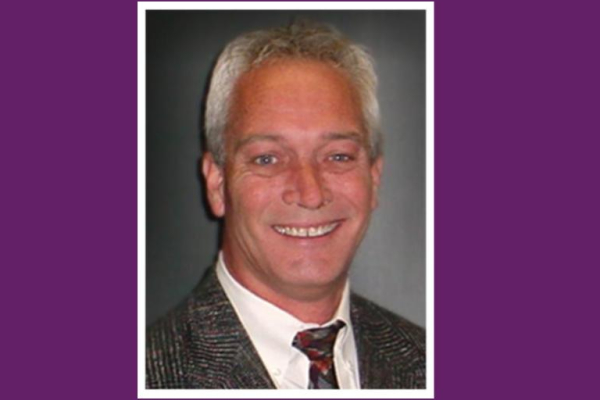 Few people can say they walked the halls of both the old Central High School on Dodds Avenue and the current one on Highway 58. Tommy Youngblood, Central Alumnus, was fortunate enough to attend both schools during his high school career between the 7th and the 12th grade, in the years of '65 through '71.
"It was an honor to carry that same pride from the old school to the new one. Being taught by the same teachers all while breaking in new surroundings, regardless of the location we were still Central and nothing changed other than the address," conveyed Tommy Youngblood
"Those years from the fall of 1965 through the graduation of 1971 were the best years of my life. Once becoming a 'purple pounder' my entire dedication to detail and competing in life changed and for the better," expressed Youngblood.
High School may not be something you can forget, especially if you had the right people and friends guide you through it. Tommy still remembers both the old and new Central very vividly; even after graduating over 40 years ago.
"From the old Central the beauty and reverence of standing around the Rotunda, or taking the football field on a Friday night with standing room only fans cheering on the purple pounders," reminisced Tommy,"There is the memory of such great teachers like Ms.Ware for Algebra and Geometry, or Mrs. Stone for English. Who could ever forget Mrs. J Pope Dyer teaching us the US constitution. I could go on and on.
He would like to thank God for his impact in becoming the person who he is today, because as he says, he would be nothing without him. His parents and coaches are also credited for his accomplishments.
Youngblood was part of the football team while Coaches Farmer, Archer, Etter, and Seaton lead the team. He says he drove 30 miles to get to Central each day because of Coach Farmer. Farmer was the reason he went to Central.
"I was honored to be a member of the team that won Coach Etter's 200th game, as a high school coach," he exclaimed.
He hopes his classmates and others would think of him as a player that gave it his all and someone who contributed to Central's success. The team taught him much more than team work; he knew he was depended on and he knew he had to portray the traits of being a student-athlete at Central.
"There is a pride that is synonymous with Chattanooga Central High School and I hope every student that walks the hallowed halls of Central will embrace that pride," proclaimed Tommy.
According to Tommy, there were ups and downs during his football career. After the coaches left their positions they did not do so well, yet he still found it an honor and privilege to wear and represent Central's purple and gold. In the years 1970-1971 he won the Mike Perkins best receiver award. Youngblood found it a great honor because Mike Perkins was a friend of his.
"This is still one of the most wonderful memories of my life because I knew Mike and he was my friend," says Youngblood, "I was honored that I could receive something named after him, he was truly a 'Central man'."
Central instilled in him to work hard, to never give up, and never stop. Advice that guides him to this day in his career as a General Sales Manager at WDEF-TV.Where he began his career in 1991 and 'immediately fell in love' with advertising and media sales. He sold radios to begin with and later moved on to television in'94. Youngblood reveals he chose this career because he saw the big picture of helping others; something Central encourages all of us to do.
"The excitement of helping someone's business grow has always been a rewarding feeling. They say  'The American Dream' is to own your own business. I have never had that desire, but I sure enjoy helping others grow their business," mentioned Tommy.
His job consists of advertising at WDEF-TV with ten account Executives and Operations staff. His plan is not to be much of a manager, but instead a coach who allows them to do what they do best. He just makes sure that they are being honest and fair. As manager, he keeps them trained to the latest and greatest opportunities for a business to market themselves.
"I guess this just means get out of the way and let them do what they do best. I just make sure they have all the resources, training and guidance they need to be successful," informed Youngblood.
Tommy Youngblood, Class of 1971, infused,"Enjoy your days with pride and Thanksgiving as you attend Chattanooga Central. The days will pass sooner than you think. I wish and pray for every student and teacher that is at Central today and all the thousands in the past. Be Central strong and proud, and may God bless Central High," he added by saying, "May the history and pride from 1907 till this day be lifted up with every student and alumni. We are all better for being a student at Chattanooga Central."
"What a wonderful school, is ours to love with its wonderful rep so high. So you've heard of the school that's true as blue, what a wonderful school Central High!," Youngblood concluded.