Central Welcomes New SRO, Sgt. Eric Merkle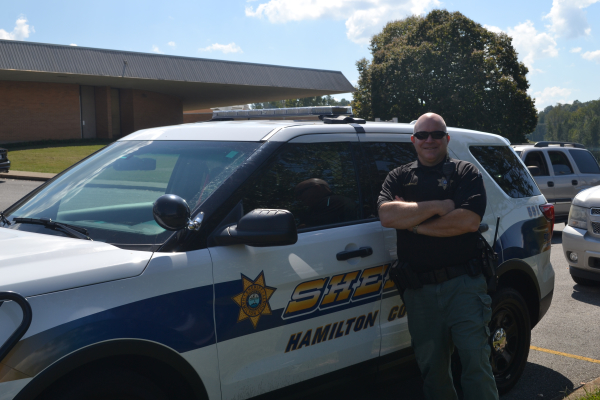 Every school needs a SRO to help prevent juvenile delinquency and provide security for schools across America.  A SRO is a Student Resource Officer, and this year Central's SRO is Sgt. Eric Merkle. Sgt. Merkle has been an SRO for two years county wide, but he has been an SRO supervisor for seven years. Additionally, he is only one of  the three SRO's in the county.
It takes a lot of particular training for this type of work.
"It takes approximately, 40 hours of basic in-service training yearly," stated Sgt. Merkle. "As well as an additional 24 hours of training to be a SRO for a school."
There is a large amount of work done throughout an average work day. This includes taking care of administrative work, supervising other SRO's, and visiting many other schools.
"I also do special projects sometimes," explained Sgt. Merkle. "For example, I worked in the county EOC for the Ironman."
Although Sgt. Merkle works 5 days a week totally and approximately 50 hours total per week, he still has is personal life outside of work. For example, he enjoys spending time with his wife and kids; he does a bible study at his church twice a week, and he also enjoys reading.
"He is a very nice guy and does a great job at what he does," explained Sophomore James Pinkard. "Everytime I see him he always has a smile on his face."
Sgt. Merkle works around  students with all different types of personalities everyday. He always wishes the best for the students and wants them to enjoy life.
"Make good decisions, give 100 percent effort for everything you do, put your faith in God, and of course have fun," explained Sgt. Merkle.
You can locate Sgt. Merkle's main office off Hickory Valley Road, but his school is right across from Mr. Lewis's office.