Hey, Hay Hay!: Seniors Dominate at Powderpuff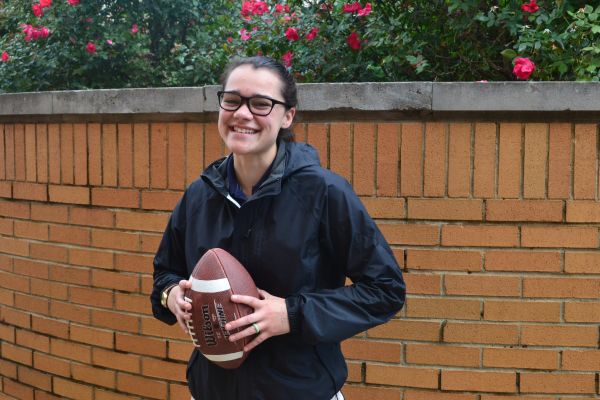 It is that time of the year again: homecoming week. The week everyone comes out of dress code to show their best for each theme of the day. However, homecoming week is not just about dressing up or the Friday night football game everybody is so excited about…it is also about powderpuff.
Senior Ashlan Miller shared, "I like powderpuff because the girls get to play a sport that we usually don't get to play, so it's an interesting, fun experience."
Powderpuff is the one time where girls get to go on to the field and play a good game of flag football. It is a long standing tradition now at Central and one that will continue on for many years. The game involves senior and junior girls going head to head to try to score touchdowns to prove which class has it all. To prepare for this event, girls from each class have to attend practices coached by the football players. During practice they learn about their position and numerous plays that will help them win the game.
This event is very important, because it allows girls to participate in the game of football and show guys that they are tough enough to play. Taya Crowder, senior, expressed, "It is important that girls get to play football because girls can do just as much as guys. If males are allowed to be cheerleaders then why can't females be football players?"
On the topic of cheerleaders, powderpuff is also known for its amazing cheer team; a selection of players from Central's very own football team. The guys come out in old cheerleading uniforms and perform several routines coached by the cheer team. This is quite the treat for many, as you normally do not see the tough guys in skirts.
Last year playing powderpuff was one of the most exciting things that I was a part of. Sure we were disorganized at first, but we wound up breaking the seniors' winning streak that they had kept for the past couple of years. One thing that was kind of unexpected however, is that the so called "flag football" game, was pretty rough. Luckily, we made it through the day with no injuries and a smile on our faces.
Congratulations to the senior class for winning it this year, maybe next year the juniors will step it up again! Let's go class of 2018!