Looking Back: Site Across from Memorial Hospital Considered for New 1952 Central Building
October 24, 2017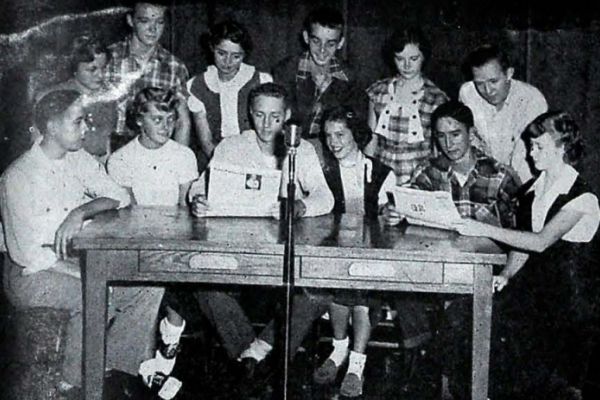 Preservation of Chattanooga Central History
EDITOR'S NOTE: The following article contains summaries of articles from past issues of The Central Digest. Once per month, the Digest will look back into our archives to see what was happening around Central High in the past. 
FACULTY ENJOYS LAKESIDE PICNIC 
September 1952
Around 120 members of Central's faculty, along with their families, enjoyed an afternoon picnic at the Lake Shores Club on Chickamauga Lake. Teachers were offered a variety of entertainment, including, but not limited to, square dancing, swimming, and bridge. Mr. and Mrs. Brainerd Cooper, members of the club, also offered faculty a ride across the lake in their family sail boat. Attendees were severed food straight from the Central cafeteria, prepared by Mrs. Nagel and furnished by the school finance committee.
HOMECOMING QUEEN CORONATION TO BE HELD AT CHAMBERLAIN FIELD
October 1952
The class of 1952-1953 selected four candidates for homecoming queen: Pat Armstrong, Nadine Tate, Carol Norrell, and Dot Wood. One of the four ladies would be coronated at the football game against Flaget High School.
SENIORS PLAN TOUR OF WASHINGTON D.C., ANNAPOLIS
October 1952
Nearly 50 seniors have registered with Mrs. A. G. Skates for a sight-seeing tour to be made in the early spring of Washington, D.C., and Annapolis, Maryland. Among the list of destinations is the United States Capitol Building, the Bureau of Engraving and Printing, and the Library of Congress. The trip will last several days, with students leaving (by train) at 12:20 on that Sunday and returning to Chattanooga the following Thursday at 5:20 p.m. The total cost per person is only $55.35, which includes costs of meals, lodging, sight-seeing, and railroad fare.
GLENWOOD SITE CONSIDERED FOR NEW CENTRAL HIGH BUILDING
November 1952
An 18 acre tract of land across from Memorial Hospital is being considered as a location to replace the 1906 Central High building. Government officials originally planned to build a new veteran's hospital, but the idea was abandoned. Judge Thrasher was concerned that the $250,000 allocated for the stadium project would not do the job. Plans were to name the new stadium, Hamilton County Memorial Stadium and to be used by all county high schools, with Central in charge.
NEW AUDIO-VISUAL EQUIPMENT ADDED
November 1952
New equipment has been recently purchased for the use of the school. Included in the additions are one new movie projector, a tape recorder, a combination radio, and a record player that plays ten and twelve inch records. In additionally, the library boasted of 144 available filmstrips.
For those interested, the archived Central Digest publications can be found on the Preservation of Chattanooga Central History website: https://chattanoogacentralhistory.com/digest/