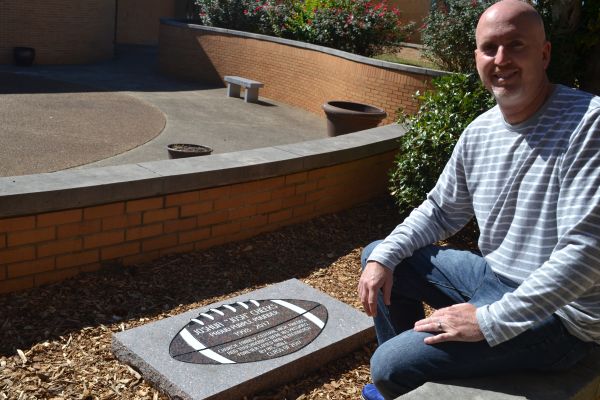 Central High School Special Education Teacher Rick Rogers Awarded Educator of the Week
News Channel 9 has awarded Rick Rogers, a special education teacher at Central High School, the honor of being Educator of the Week . He was recognized with this honor on October 16, and has been recognized as an outstanding leader inside and outside of the classroom.
Besides helping his students, Mr. Rogers enjoys riding motorcycles, playing sports, and spending time with his dog, Coco. He attended East Ridge High School, and holds degrees from University of Tennessee Chattanooga, Tribeca University, and Lincoln Memorial University.
Rogers enjoys seeing his students learn from each other and apply what they have learned to everyday life. He encourages students to live every day to the fullest and always engage with a positive attitude.
"I enjoy everyone at Central, from the students to the faculty," claimed Rogers.
Along with the good experiences of being a teacher, there are some bad experiences. At the end of the 2016-2017 school year, one of Rogers' students, Josh Cheeks, passed away. Mr. Rogers had taught Josh for five years, and he says that Josh was everything that he wanted to be. He could not think of one bad thing Josh had ever done or said, because he had nothing but love in his heart. Rogers explained that it was a great experience to teach an amazing kid like Josh, and even though he is gone, his memory will live on forever.
"Even though he didn't speak much, he said most of what he wanted to say through his smile," recalled Rogers.
Rogers commented that it is an honor for him to have won the award, and he is very lucky to be able to teach a group of such wonderful students. Although Mr. Rogers plans to retire in June of 2019, the spirit of his great leadership and teaching will forever stay with Central.