Alumni Spotlight: Amy Clay Reminisces About Central's Influence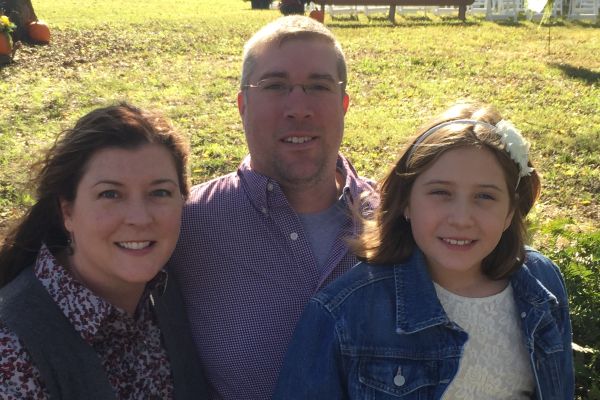 The staff at Central High School is hard working and inspiring. It is only natural that some of our alumni follow their example and begin their own teaching career. Amy Clay is one of such alumni that have dedicated their lives to teaching. Now, she is an English teacher at Sequoyah High School.
"I remember 'playing school' when I was a young child. I would line my stuffed animals up against the wall and would write spelling words on my small chalkboard. But I really started to think about teaching as a career path when I was in high school," Clay recalled.
Mrs. Clay graduated from Central in 1994 after having attended for all four years. Her senior year, she was a Ms. Central nominee and graduated in the top ten percent of her class. During her time, she was involved in numerous school activities including basketball, volleyball, tennis, Beta Club, and the National Honors Society. World Studies, American Studies, Art, and ROTC were her favored classes. Her fondest memories are of sock hops, pep rallies, sign painting parties, and watching the school talent shows unfold.
The joy of helping others, as well as a desire of learning, drove Mrs. Clay to become an English teacher. While she did have the childhood aspiration, as many kids do, she cites teachers, such as Mrs. Stone and Ms. Hooper, as her catalysts for becoming a teacher.
"As a matter of fact, it was many of my Central High School teachers who inspired me to become an English teacher," mused Clay.
After Central, Clay went on to earn her Bachelor of Science degree in Secondary English at UTC and a Master of Arts degree in Curriculum and Instruction at Tusculum College. This past year she gained the ability to teach ESL (English as a Second Language) through UTC.
For the first eighteen years of her teaching career, Mrs. Clay taught eighth grade language arts at East Ridge, Loftis, and East Hamilton. It is the first year that she has taught in a high school. Now, she teaches english for freshmen and sophomores. This year she works at Sequoyah High School, citing it as a unique school. She especially enjoys that the students are their by choice.
"I decided to teach at Sequoyah because I wanted a change of pace," Clay explained, " Not all students want or need to attend college, and Sequoyah provides students with other great options for their future."
Currently, Mrs. Clay has been married to her high school sweetheart, Kenny Clay, for seventeen years. Together, they have a daughter, McKensie. Having met her husband and found her passion for teaching at Central, Clay is grateful that she was able to discover the start of her future here.