Hey, Hay Hay!: Are the Seniors Sick?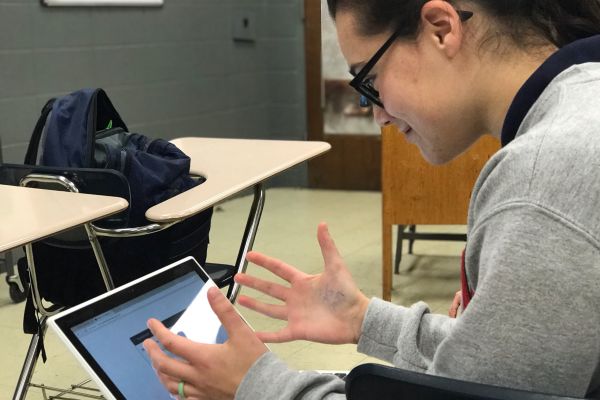 Senioritis, the loss of motivation to do work as a senior, is plaguing the Class of 2018. Anywhere from slacking on college applications and not applying for scholarships, to failing classes; the seniors are in trouble. The question of whether the majority of the senior class is going to graduate or not is up in the air.
Senior Kristun McCraw expressed, "In a way I am concerned for how many seniors are failing, because just like Principal King, I want them to graduate."
Not only is the administration at Central noticing how many seniors are not passing classes, but so are other students.
Senior Kerri Sylvester explained, "I think the seniors are fully capable of passing, they are just not thinking about the ultimate goal we've worked for our whole life: graduation."
Central's Class of 2018 has the ability to pass each course they take but it is all a matter of if they want to. The typical "oh, I can do that later," seems to be a popular statement among the majority of the seniors. However, there are some students in the class that are trying their hardest to push the class to keep going.
As a senior, I understand that it is really easy to get sick with senioritis, but just as Kerri Sylvester mentioned, I am keeping my eyes on graduation day. Some advice for my class though, is to step up. Every year our class has had great seniors to look up to, and I want to provide that for the underclassman, so that they know that it is possible to graduate high school.
Senior Jade Hardaway also had advice for the seniors, "I would tell my classmates that the turn up is almost here, but in order to turn up we've got to keep the grades up. Being serious, I want to encourage my classmates to reach out and help one another and make a difference in everyone's life and to keep your eyes on the prize. Always remember there's light at the end of the tunnel. When it gets hard, pray for strength to keep pushing. Finally, never give up on yourself."
So, I understand that it is really hard to overcome senioritis, but it is possible. Senioritis has affected me too and in many ways. Even typing this column is hard! All I am saying classmates, is we can do this. Just a few more months left!
Last, the cure to senioritis. There are hundreds of answers to the question of how to get rid of senioritis, but one cure that Jade Hardaway mentioned really stuck with me. Hardaway declared, "Encouragement is a cure that for me, if we spend time helping one another and reaching out to bring each other up, we could be the class that changes the world. A cure isn't something that's done every now and then, it's a fix we have to do consistently."
Come on class of 2018, let's get the grades up and pay attention! Graduation is May 19! I believe in my class, and I cannot wait to see what is ahead of us!