Hey, Hay Hay!: The Second First Day of School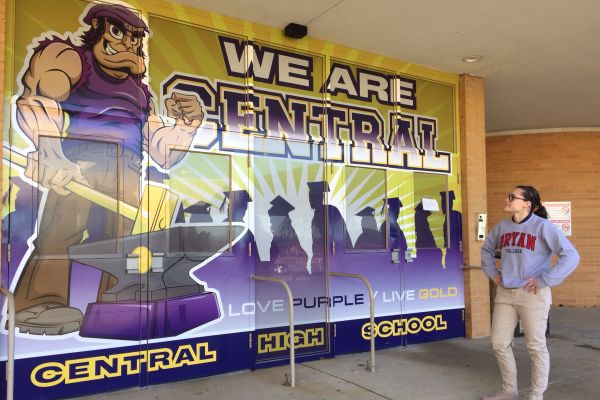 One of the worst things about winter break, is coming back to school after the break and getting "back into the flow." Most kids think that the first day of school is the worst, but little do they know, the first day back from winter break is just as bad.
"The worst part for me is trying to get my mind to transition from it being on break and not really doing many school related things, back to where it was before the break  started. Because during breaks you forget a lot of stuff and then having to come back after that, it kind of takes a little bit for it to click back in," shared Junior Jaleesa Smith.
This year it has been extra rough trying to get back into the school flow because of the unusual weather patterns. One day it is super hot outside, and then the next morning it is 20 degrees below freezing! The weather cannot make up its mind, and it makes things so difficult when getting up early.
"When it's really cold, it's really hard for me to get ready because I take showers in the mornings sometimes, so I'm basically freezing while getting ready even though we have heat," Junior Alyssa Coffman explained.
This has been the roughest year coming back from winter break, because this is my last semester of high school. Waking up every morning and going to school seems horrible, but it feels worse thinking about how I will leave Central after this year. Graduation is about four months away and it has never felt so surreal.
"It's pretty hard coming back because I have the volunteering project due and then we're getting the job shadowing one. And thinking about leaving the band and all of the friends I've made in high school makes me very distraught. But it's also easy because once this semester is over, I can't wait until May 19th. Walking over that stage will be the biggest accomplishment and I can't wait to spend that day with friends and family and my teachers," fellow Senior Joshua Sizemore expressed.
Just as Josh stated, I cannot wait until graduation and all that it entails. The one day that I have worked towards since Kindergarten is right around the corner!
So in the end, it might be a hard task trying to get your mind off of winter break and back on working again. A good mindset to have is that it is almost over and soon it will be time for summer. For the seniors however, it will be time to pack up and head off to college to start a new adventure!