Alumni Spotlight: Ron Lowe Continues to Help Tutor Teens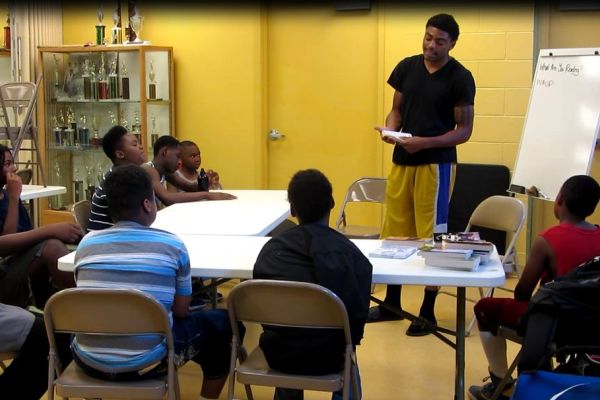 Rob Lowe developed a strong desire for learning and knowledge at Central, which introduced him up to tutoring opportunities later on in his life. His educators at Central individually inspired his love for learning and shaped him into what he is today. They gave him the specific tools he needed to succeed after graduating from Central.
"It was a great experience. Central prepared me well for college, graduate school, and for my career. I
made several lifelong friends there. I have many indelible fond memories from my time as a student
there," explained Lowe.
Ron Lowe was greatly involved in extracurricular activities while attending Central. Lowe was a member of Key Club, Tennessee Tomorrow, Beta Club, National Honors Society, and Mu Alpha Theta (Central's Mathematics Honor Society.  Lowe also served as class president during his junior year. In his senior year, he was a part of the track team and served as editor of the Central Digest.
After graduating from Central, Lowe attended the University of Tennessee at Chattanooga (UTC) where he received his bachelor's degree. After receiving his bachelor's degree, he decided to return to college. Lowe then attended Reformed Theological Seminary for his master's degree. He then got to do part of his study at Oxford University in England as part of his master's program.
Lowe has worked in many different fields after finishing college. During and shortly after college, he was very involved in local and state politics. After that, Lowe worked in research, writing, and marketing for many different non-profit organizations, foundations, and publications. He taught a college course in cultural history and religion for roughly ten years. Lowe has also started his own tutoring business (Academic Solutions) and two non-profit organizations (The Center for Renaissance and Reformation and Every Valley Leadership Academy).
Academic Solutions was a tutoring business started by Lowe. Academic Solutions helped raise the grades and ACT scores of hundreds  of students. However, last summer, Lowe closed down Academic Solutions and started Every Valley Leadership Academy. Every Valley mentors students at the Youth and Family Development Centers in Washington Hills and in East Chattanooga.
"Through our Bible studies, academic support, and employment assistance, we provide students with leadership development, helping them gain access to social capital and opportunities to experience God's glory in their relationships, in their education, in their jobs, and in the life of our community," concluded Lowe.