Alumni Spotlight: Zach Ames, Muscian, Comedian, Writer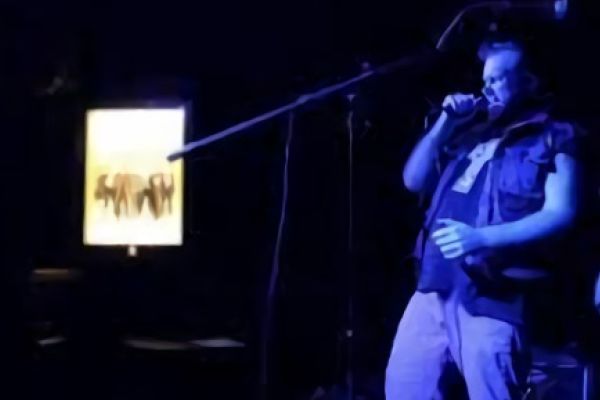 It could be said that a good amount of students dream of going to live in Los Angeles and living the life of an entertainer. However, most people do not ever achieve this goal. The ones that end up doing that have to work hard and be brave enough to handle going to somewhere that they do not know. Zach Ames is one of these people.
Ames remembers his time at Central fondly.
"I think that it was a positive experience for the most part. I had a great performance at the Central talent show. I opened with the line 'I have been going through some really hard times lately and this song helped get through those hard times.' Then proceeded to play an acoustic version of 'Baby One More Time' by Britney Spears. That got a huge laugh and the crowd loved it," Ames stated.
After high school, Ames got busy furthering his education.
"After I graduated, I did not really have a lot of focus so I went to UTC and majored in Theater because I had some friends in that program. I ended up switching to Communications and created/directed a weekly late night comedy talk show called Rock Bottom with Jon Durnell on public access. I then transferred to MTSU to finish out my degree because they had a much better TV production program," elucidated Ames.
After he graduated college, Ames went to Los Angeles to expand his career opportunities.
"I got an offer for an unpaid internship at Focus Features. I almost turned it down because I was worried that I should wait to move and save more money, But then I realized that if I waited then I may never leave because this was potentially a once in a lifetime opportunity. Luckily, my best friend was crazy enough to move out there with even less of a plan than me. He stayed and helped me pay for a hotel for about a year," Ames explained.
Ames used the comedians that he loved to inspire him to write his own comedy and perform.
"I was a huge comedy fan growing up. My favorites were David Letterman, Drew Carey, Upright Citizens Brigade, and Monty Python. Once I got into high school I got into stand-up by people like Maria Bamford, Paul F. Tompkins, and Todd Barry. I started writing sketches when I was in elementary school so it is something I wanted to do my whole life. Once I moved to Los Angeles, I hit the open mic scene and went from there. I still perform stand-up regularly around Los Angeles. My writing for Smosh and other publications came as a part of that. Through the connections I made," revealed Ames.
Not only did Ames have a passion for comedy, but he also loved music as well.
"I have always been a musical person. I was a member of the Chattanooga Boys Choir when I was younger, and played saxophone in school. I am a bigger dude and never really thought I could be a musician because all of the famous rock stars were super hunks. That is when I discovered Tenacious D and realized it was not about looking good, it was about having fun. I started playing guitar and bass shortly after that. I played bass in lots of bands in high school and college. After living in LA for a few years I started Ogre Mage which was a project that I had wanted to do for a long time," described Ames.
Ames now works in marketing for various movies and has also worked in television. He has been doing this for the past five years. Ames offered a few words of wisdom for students attending Central High.
"Do what you love. If you try and fail, you can always go back and do something you hate later. Do not settle for what you have unless you have tried for something better," Ames concluded.