Hey, Hay Hay!: Let's Be Serious Central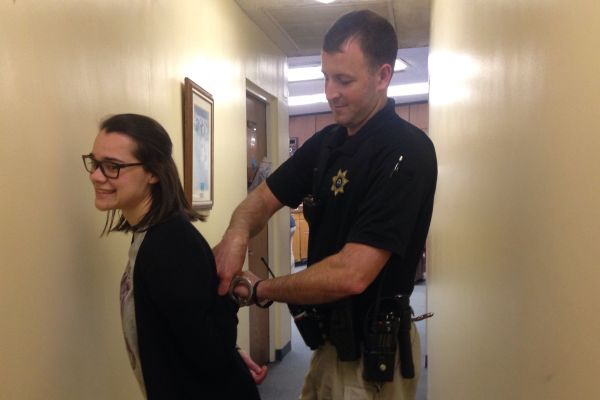 Last week, Central High School faced a fearful ordeal when a rumor was spread throughout social media about a potential school shooting. Many students were afraid to attend school, and most even stayed home. There were some schools that were evacuated because of threats.
Last Monday was when Central's "threat" came to light, it seemed like half of the school stayed home and there was no one in class. Many people were posting words encouraging students to stay alert and safe if they were at school. It was definitely unsettling but fortunately, it was all a hoax.
The school resource officer, Deputy Soyster, spoke on why students should not start rumors in the first place.
"It's problematic; it causes undue fear. It also causes problems with the emergency system because parents and families are calling the 911 system. It's pulling people out of school so it is affecting parents' jobs and student's education. Not to mention, it is illegal," Officer Soyster explained.
Making threats towards a school or to anyone is simply just a bad idea. It is never a good idea to make people afraid, especially when it is on such a large scale as this. Besides, this does not just hurt your fellow students and their parents, but it is also hurting yourself and any future you might have planned.
Freshman Emma Riden also expressed how difficult it was for her to come to school on Monday.
"At first I was really nervous and I did not want to come to school. But when I found out that my friends were coming to school I decided I would go. Knowing my friends were there made it better, but throughout the day I was still kind of on edge," Riden disclosed.
The worst part of it all, besides everyone's fear, was that the rumor did not start at Chattanooga Central High School. It actually began at Central High School in Knoxville, Tennessee.  Due to the spread of this rumor, many people started to speculate that it was Chattanooga's Central.
"I was worried about the kids because I didn't want anybody to think they were in danger. If school is not a safe place then people won't learn," Principal Finley King commented.
It is time to be serious Central, do not always trust what you see on social media! The majority of the time the things you are re-posting are things that have already been re-posted!
"Advice is know the source of the information before you pass it on. Unless you have heard it from that person's mouth, always question. And always remember that because it is on the internet does not make it true," Mr. King concluded.
Let us be cautious, and most importantly, keep our fellow classmates safe!
About the Contributors
Haylee Smith, Columnist
Hello everyone! My name is Haylee Smith, I am a senior, and this is my first year on the Central Digest staff! I love to write stories, play instruments,...
Madi Blackburn, Staff Writer
Hi, my name is Madi Blackburn! A little about me: I am a senior here at Central, and this is my first year being a part of the Central Digest! I love reading,...