Alumni Spotlight: Meagan Pritchard Shows How She Got Her "Sweet Beginnings"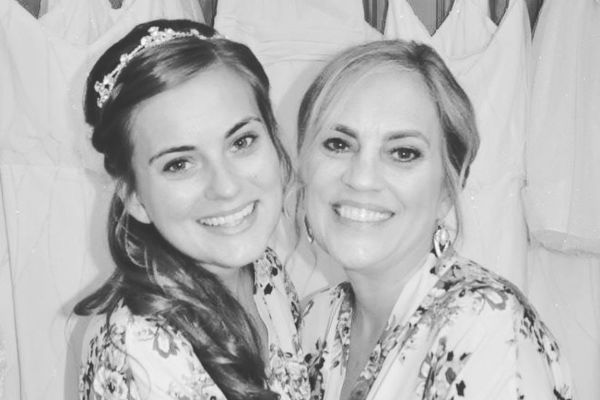 Class of 2011 alumna, Meagan Pritchard, has had generous amounts of success after graduating from Central High School. Since her time at Central, she has achieved an associate's degree from Chattanooga State Community College and opened her own 4D ultrasound business called Sweet Beginnings right off East Brainerd Road, which is now in combination with Sweet E's, a maternity and children's boutique.
"I was inspired to open Sweet Beginnings because of my love for ultrasound and babies. I also had always wanted to own a business, so I combined those two things to do what I love," Pritchard states proudly.
While at Central, Pritchard was apart of student council, National Honors Society, CHS cheer, bowling team, and was also a class officer. These were some of her favorite times during high school. Not only was she active at the school, but she also made great friends through Central that will last a lifetime.
"Some of my favorite moments from high school were prom, taking forensic science – Mrs. Cotreau always came up with the best crime scenes – and all of the senior events that took place. Those events gave me time to make memories outside of the classroom with other classmates, as well as honor each senior for all the hard work they had put in over the last four years," tells Pritchard.
Pritchard's mother, Shelley Pritchard, is also a Central alumna of the class of 1983. Mrs. Pritchard actually turned out to be her daughter's teacher on some occasions.
When asked how to describe her life now, she uses the word "fun."
"I'm constantly working to grow the business, which I enjoy, as well as meeting new people each and everyday. I enjoy what I do so much that it doesn't even feel like a job. All of the goals I wanted to achieve both in my life and my career are slowly starting to happen with hard work, so it is fun and rewarding to see it all play out," Pritchard enthusiastically explains.
At the end of it all, her advice for seniors about to graduate and go into the real world is, "Find something you love to do, no matter if you have to try and fail a few times to get there."