Biology Student Teacher Wolfe Acquires Guidance for Future Career in Educating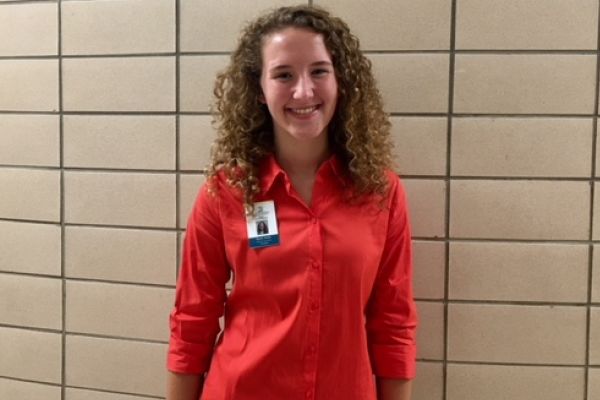 Anyone with set goals knows that there are required steps for reaching those goals. These steps may vary depending on their objective, but each step is key regardless of one's target. Having an experienced mentor as a guide is a vital component for anyone trying to attain their end mark. This goes into relation with Biology teacher, Christina Cotreau, taking college student, Sarah Wolfe, under her wing as a student teacher.
Sarah Wolfe currently majors in Biology at Southern Adventist University, where she works towards bringing about her ambition of becoming a Biology teacher. Her goal was never just an overnight decision for a career; Biology and science have always been her dream.
"I've always loved science and seeing people understand things. They come to realize how cool the world is," Wolfe expressed.
She has no specific school she would like to teach for, as long as she is able to fulfill the intent that she strives for in teaching Biology.
"I don't really have any particular schools that I'm looking at. I'm just keeping my options open," Wolfe stated.
She has shown that she is taking quite the liking towards Central. She's impressed by our student body and staff, and reveals that she feels welcomed when entering the building.
"I think Central is a great school. I like the students and teachers, they're all really friendly," she remarked,"The staff is really friendly and helpful. I have nothing but positive things to say about them."
Wolfe has shown us that teaching at Central is one of her key steps in accomplishing her goal. Her actions reveal that her guidance from Cotreau is working in her favor. It is here where she will receive the training she needs to becoming a professional at the job she's always dreamed of.
About the Contributors
Jaheim Williams, Staff Writer
Hello, my name is Jaheim. I am a senior here at Central, and this is my second year being on the Digest. I am considering becoming a sociologist or a psychologist...
DayOnna Carson, Editor-in-Chief
My name is DayOnna Carson, and this is my fourth year being on the Central Digest! I love reading and making stories of my own, so I am glad I got the...