Alumni Spotlight: Shelby Glover Moves From Central High School to City Hall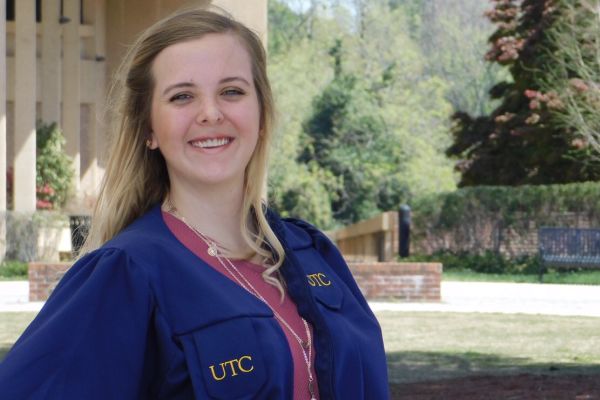 Central High School has produced many remarkable alumni that took on the jobs of lawyers, doctors, and various other professions. Shelby Glover, a class of 2013 graduate, is no exception, as she now works in local government.
After high school, Glover went on to attend the University of Tennessee at Chattanooga, where she received a Bachelor of Science in political science with an American Studies concentration and a minor in history. As someone who understands the importance of helping others while loving to travel herself, she plans to eventually work in immigration policy at a federal level.
"I do volunteer a lot of my time with many different organizations. I also love to travel and adventure to new places," Glover imparted.
In order to reach any goal so profound, Glover must start out at a lower level and work her way up. Currently, she works for Chattanooga Mayor Andy Burke as the Mayor's Youth Council Coordinator.
"I provide support by making the calendar for the council, facilitating meetings, and arranging speakers and activities for the youth council [throughout the] year. I also do the application review and selection process for the council. I am essentially in charge of the technical operations part of the youth council. I make the youth post, manage social media accounts, and find ways to incorporate the [Mayor's Youth Council] with the Mayor's events. Along with this, I also provide support to other staff members within the Mayor's office, but those jobs can vary between special events, budget items, administrative work, etc." Glover delineated.
During her days at Central, Glover was involved in multiple organizations such as band, which she participated in during all four years of high school. She was also a part of the yearbook staff her junior year, and was involved with the leadership class her senior year.
"I don't have a certain day or occurrence, but the high school experience [as a whole] is my favorite memory. When you leave high school you don't have the closeness with friends or the comfort of teachers pushing you to turn in work. There are no pep rallies or the carefree mentality. It was a great atmosphere, looking back at all the crazy things you did with your friends and even the times you thought your whole world was ending," Glover recounted.
Having been out in the "real world" for a few years, she has already grown much wiser than she was the day she graduated. She hopes to spread a message of hope to those who were like her, not knowing where they were headed in life.
"No matter what happens to you in high school, always know that you will make it through. There is life after high school, so do not stress about the little things. I would specifically say to seniors to enjoy your last few months [of high school], be excited for college, and know that it is okay to not know what you want to do with the rest of your life," Glover concluded.