Former Student Robert Ellis Continues to Persevere in the Information Technology Department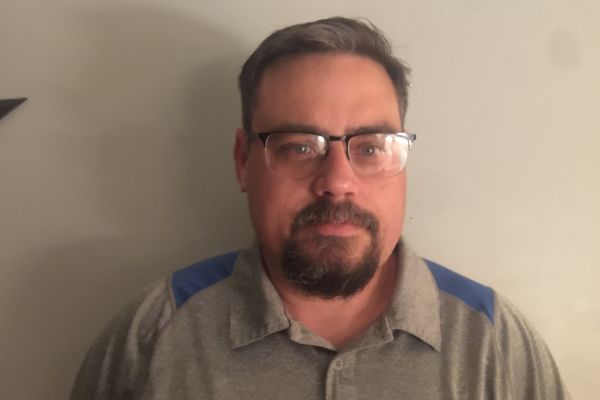 Many people believe that when it comes to your dreams, giving up is not an option. This statement hits close to home for Central attendee Robert Ellis.
Robert Ellis started attending Central in 1990, just as scared as the other freshmen. He had the dream of becoming a marine biologist or biological scientist, and he did not want anything to get in the way of him achieving this goal.
During his time at Central, Ellis participated in extracurricular activities such as choir, and sports like golf. He did not find school particularly captivating in general but, like most kids, he enjoyed the friends he had and the atmosphere that they had created.
"At the time, I felt like most teenagers in that I did not find school itself enjoyable, but I did like my friends and the environment at Central," Ellis admitted.
During the last semester of his senior year, Ellis decided he would work for his father's business. He would not have enough credits to graduate, which made him realize that he wouldn't be able to complete his studies, so he dropped out.
After a few months, he decided he still had time to make his dreams a reality. This new outlook on his situation led him to attending Chattanooga College.  He later graduated the institution with high honors and a degree in computer science.
Fresh out of college, Ellis was in need of work, so he searched for an occupation that he could thoroughly enjoy. Once he found a job that he was interested in, he took the opportunity. He accepted the position of level one programmer for the city of Chattanooga in hopes of it becoming his permanent career.
Currently, Robert Ellis is the father of six children, including a student that attends Central High School. His prevailing job is being the webmaster for the city of Chattanooga as well as working as the service desk supervisor for the Department of Information Technology.
If there is one thing Ellis could say to the present high school students, it would be to keep going no matter how many times you fail.
"You are not defined by your mistakes, but rather how you pick yourself up and improve from the experience," Ellis imparted.
No matter how many times you think you will fail, where there is a will, there is a way, and Robert Ellis is a living example of this.
About the Contributor
Bailey Brantingham, Editor
Hi, my name is Bailey Brantingham. I'm a senior at Central and this year I'll be back on the Digest as an editor. I plan to attend UTK next year for college...