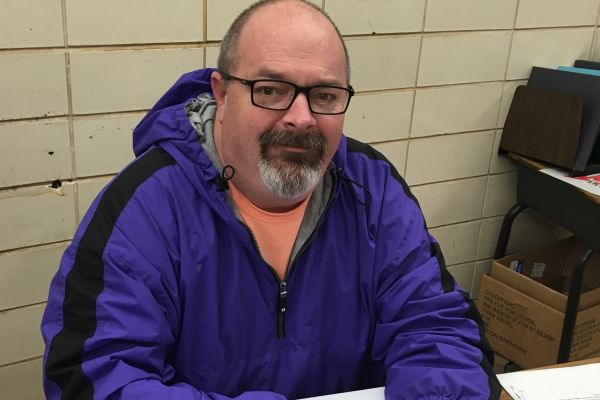 Teacher Spotlight: ISS Monitor Don Gray Promotes Success through Resilience
As humans, we all make mistakes and we try to learn from them so that they are not repeated. This is especially true for adolescents since they have not yet learned all of the lessons that are important in life. At times like these, guidance and order are necessary to help lead others to the right path, but with that, students will need a proper mentor to help convince them to make the right choices.
The new in school suspension monitor, Don Gray, has made it his duty to look over teens who have made bad decisions and steer them into the right direction.
"I chose this job to try and help students do better," Gray divulged.
As most adults know, success starts with an exceptional education, which plays a fundamental role in preparing students for the real world. With this in mind, it is also good to keep in mind that Gary is knowledgeable on what effort goes into being a student, considering the fact he was once a high school student.
"I graduated from Cleveland High and then earned my teaching license at Lincoln University," Gray revealed.
Gray has spent a lot of time devising an effective plan that will encourage students to make smart decisions each day they attend ISS. He expressed his hopes for the students that he administers to be able to have the best future possible.
"I give the students all their assigned work from each of their classes so that they can improve," explained Gray.
This is not the first time that Gray has worked in the school system. Before he became a monitor, he worked as a teacher at Howard High School. Since then, he has been working at here Central, and expressed his admiration for our school.
"I was a teacher at Howard before I came here, so this is my first year at Central," Gray expounded, "This is the best school I have worked at. The students are really good."
Administration hopes that with the right discipline and encouragement students will become more resilient through their teachers.