Class of 1969 Mr. Central and Chattanooga Hall of Fame Nominee Larry McGill Looks Back On Many Accomplishments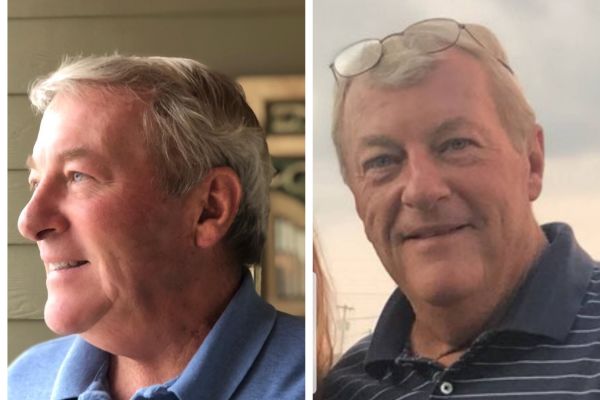 Hang on for a minute...we're trying to find some more stories you might like.
Class of 1969 graduate, Larry McGill, left quite an impression while attending Central. Additionally, he got many supporters outside of school and throughout the community. McGill attended Central all four years, and was involved in many sports including basketball, baseball, and golf. McGill was also apart of the C Club and help Secretary of Key Club.
"My favorite thing all around while attending Central, was all the kids gathered around in the Rotunda at the old Central," explained McGill, "Everyone would gather there before school each morning and talk."
McGill not only received attention during school, but also received a substantial amount of attention in the community. McGill made all-city in baseball and basketball, which later earned him a baseball scholarship at the University of Tennessee at Chattanooga. He played for three years, earning the title of MVP his last year, and batted 332.
While continuously striving for more, McGill was also selected to be Mr. Central for his class and was nominated for the Chattanooga Hall of Fame.
"When I was elected, I was very proud of myself and proud knowing other kids thought so highly of me," admitted McGill.
As McGill quickly rose to the top, he didn't forget his roots and who helped him along the way.
"I feel my accomplishments and success in life were helped by Coach Farmer, Coach Archer, Coach Smith, teachers James Hoover, Dorothy Stone, and Jeanette Crawford," listed McGill, "While attending Central, I learned and realized to treat everyone, black or white, with the respect and courtesy that we desire.
Although he has accomplished many things, McGill made sure he was striving for something he loved. He hopes the upcoming graduates of Central High School will do the same.
"For the upcoming graduates at Central High School, no matter what you do in life work towards something you enjoy and love to do in work and in play," shared McGill.
"Many people today work in jobs that they don't enjoy or like, life is too short for anything less," elucidated McGill, "Always keep a positive attitude under any situation."
"Life has ups and downs that we have to endure, negative attitude will never solve any issue," concluded McGill.