Central Alum Paula Holmberg Cherishes Her Time Spent in High School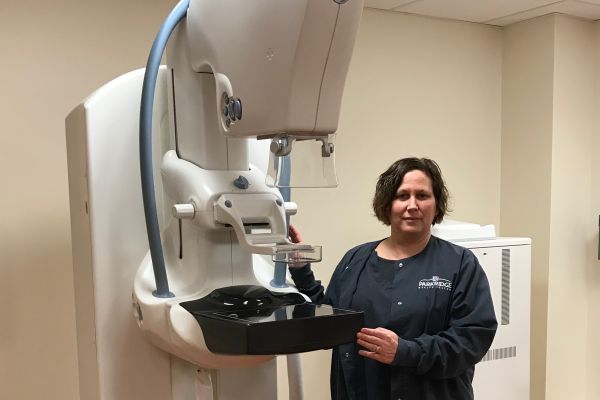 Central High's alumni are a major part of the culture of the school. Many of them have a great love and respect for Central and have also decided to send their kids through it; Paula Holmberg is just one example of this. She graduated in 1990, and ranked 18 out of 320 students.
At the time Holmberg attended Central, everyone wanted to be apart of it. It was one of the most respected high schools in Hamilton County, not only for their teachers and academics, but also for the students who graduated Central.
"Back then, it was a totally different atmosphere than y'all have today. Everyone got along, even though we had cliques. We were allowed to do different things that y'all are not allowed to do. We handled our problems in different ways. Yes, there were fights, but we would have never dreamed of bringing a gun into the school, much less of a school shooting to occur," explained Paula Holmberg.
Just as she touched on the differences between her experience and the experience students receive now, she also noted similarities. Holmberg stated the great encounters she had with teachers that taught her and teachers that currently teach at Central.
"Teachers really cared about their students and all of their individual needs. They were encouraging and supportive in every way possible," added Paula Holmberg.
At the end of her senior year, she encountered an illness that sent her to the emergency room. This experience sparked her interest in radiology and she went on to gain an Associate's Degree in Science from Chattanooga State Community College.
Paula Holmberg is currently a Memographer at Parkridge Hospital and has worked there for 26 years. She has been married to her husband for 22 years, who she met while working at Parkridge. Together, they have three children: Hannah, a student at University of Tennessee Chattanooga; Laurelie, a senior at Central High; and Nelson, a third grader at Snow Hill Elementary.
Although Paula Holmberg has moved on from Central High School, she still remembers all the opportunities she gained during her four years as a student. She discussed multiple trips her Advanced Placement classes took; Holmberg recalls taking a trip with her AP American Studies class to Williamsburg, Boston, Philadelphia, New York, and Baltimore her junior year. While in New York, the class watched a Yankees game and even viewed Les Miserables on Broadway. Holmberg's senior year, her class traveled and walked the streets of New Orleans.
"I cherish every memory, good and bad, that I have of Central. I would advise current and future students to enjoy their time in high school before it is too late. Get involved in clubs and make lasting impressions on those around you," concluded Paula Holmberg.