Looking Back: Centralite Receives Commendation From National Merit Program During 1980-1981 School Year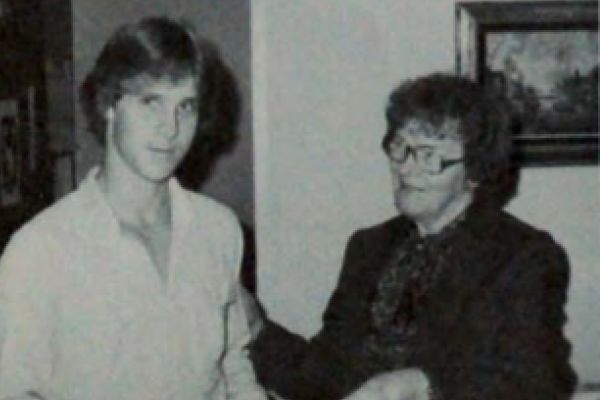 EDITOR'S NOTE: The following article contains summaries of articles from past issues of The Central Digest. On occasion, the Digest will look back into our archives to see what was happening around Central High in the past.
Shaun Helton Commended By National Merit Program
October 1980
Senior Shaun Helton received a Letter of Commendation from the National Merit Scholarship Corporation based on his performance in the twenty-sixth annual National Merit Scholarship Program. Helton was the only Central student to receive the award for this year. Out of millions, only around 30,000 students across the country were selected for a commendation. Students are selected based off of their PSAT and NMSQT scores.
Centralites Unite to Organize Fall Festival
December 1980
Central students conjured the idea to start a fall festival after fellow student, Junior Paul Horton, was diagnosed with leukemia. Horton had to travel to California to receive treatment and Central students were determined to help him and his family with the financial burdens that arose because of the illness. More than 20 Central clubs had agreed to set up booths around the campus. The festival was held on December 12 1980. Horton and his family were immensely grateful for the acts by the students. They had planned to donate any extra money to the City of Hope Hospital, which is where Horton received some of his treatment.
Organization Offers Aid For Young Adults
January 1981
Decisions Unlimited was a program started to help young adults with any addictions they might have, whether it be alcohol or drugs. The program received no funding from state or federal government; they only received funds through private donors. The average age range of people helped by Decisions Unlimited at the time was 17-35. They hoped to add an adolescent household for students ages 14-17. Decisions Unlimited hired counselors who were in similar situations as their patients, so that they can better relate to them. The program helped several Central students get back on the right track.
Sophomore Works in Local Television Program
February 1981
Sophomore Blake Watson was a part of television show "P.M. Magazine," which aired nightly on Channel Three. Watson did not do much on screen for the show. He would write several scripts for 90 second segments on the show and would sometimes even serve as an interviewer. Watson had been involved in news before working for Channel Three. He worked on several programs at Brown Middle School and even worked on "News in Review" on Channel 45 for a short time. Watson deeply enjoyed working for news and hoped for it to be a part of adult life as well.
Speakers, Gift, Award Presentations Highlight Annual Class Day Program
May 1981
The Class Day for the 1980-1981 school year was held on May 15. On this day, many different awards were announced, such as the Departmental Honor awards. Departmental awards were given out in science, social studies, math, English, arts, and ROTC. Mrs. Mirvine Okraskinski, one of the school counselors at the time, announced the scholarship awardees of the Class of 1981. Mrs. Dorothy Stone, the current psychology, sociology, and American history teacher, was the main force in the event's organization. The 1981 Class Day was a great success, as several students were recognized for all the hard work they had done over their high school careers.
For those interested, the archived Central Digest publications can be found on the Preservation of Chattanooga Central History website: https://chattanoogacentralhistory.com/digest/
About the Contributor
Blake Catlett, Assistant Editor
Hey! My name is Blake Catlett, I am a junior, and this is my third year serving on the Digest! This is also my first year serving as the Assistant Editor....