Cliff Morgan ('96) Continues A Legacy Beyond Baseball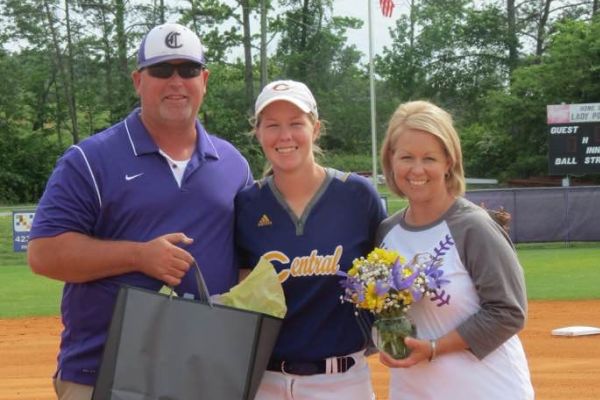 Central High School has a long-standing tradition of producing outstanding athletes, Cliff Morgan is no exception. Before graduating in 1996, Morgan created an impressive list of baseball accomplishments. He was an all-district, all-region, and all-state player for three years. During his junior year, he was labeled an All-American in pitching. Morgan dedicates his impressive high school career to his former coach, Gene Lively.
"I was honored to be coached Gene Lively who taught me many valuable lessons through baseball," Morgan said.
Furthermore, Morgan's extensive baseball career extended farther when he was drafted to the Milwaukee Brewers in 1996. Morgan attended Cleveland State Community College and finished his education at Lee University. He now holds an impressive job with the Tennessee Railroad where he has worked for years.
While Central High produces accomplished athletes, the school also gives all of its students a memorable high school experience. Morgan recalls all the wonderful teachers and staff that led him to his graduation and beyond. He was also fortunate enough to meet his wife, Stacy Morgan, in the halls of Central.
Although Morgan stopped playing baseball years ago, he has continued to coach all four of his children and many students in Hamilton County. He coached football at Brown Middle, Grace Baptist Academy, and most importantly his Alma mater, Central High. He has also coached baseball and basketball for more than six years at both Central and Brown Middle. He is currently a head coach at Grace Academy, where his children attend school.
Morgan by far has dedicated many years to Central High and even more to the sport of baseball. While he accomplished many things, he never lost sight of what matters most to him.
"My biggest accomplishment has been getting married and having my wonderful kids," he remarks.
While Morgan has moved on from Central, he is still a prominent alumnus with personal ties to the school that gave him the opportunities he will remember for a lifetime.
About the Contributor
Laurelie Holmberg, Columnist
Hey everyone! My name is Laurelie Holmberg and this is my first year in the Digest. As the senior columnist, I plan to give all my readers fun and entertaining...