Central Alumnus Alan Hulgan ('65) Regards Engineering Retirement as 'The Best Job' He Has Ever Had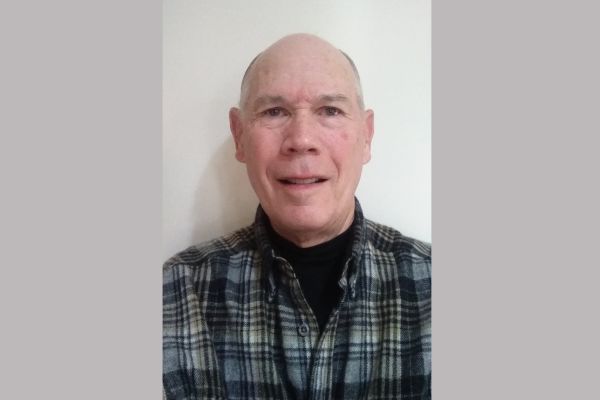 For many, high school will consist of some of the most memorable aspects of a student's life. Class of 1965 Alumnus Alan Hulgan believes in this sentiment, certain that Central prepared him greatly for monumental life experiences following high school.
"I entered Chattanooga State in the fall of 1965 as a Civil Engineering Technology department student and entered a Tennessee Valley Authority Co-op program in the summer of 1966. In the fall of 1966, I continued classes at TVA employment as a part time hourly employee. I continued to work 20 to 30 hours per week and go to classes until graduation in the spring of 1968. Upon graduation, I terminated my employment at TVA and transferred as many credits as possible to the University of Tennessee School of Engineering in Knoxville, where I attended classes through December of 1968," recalled Hulgan.
Even after receiving a degree, Hulgan made the decision to defend his country.
"In February 1969, I signed United States Air Force recruitment documents and began four years of military service. The USAF cross trained me from Civil Engineering to Airborne Communication Electronics. My USAF experience sent me to San Antonio, Texas, Biloxi, Mississippi, Newport News, Virginia, Vietnam, and Alexandria, Louisiana. Upon being discharged from military service in February 1973, I returned home to Chattanooga and went to work for Hensley-Schmidt Consulting Engineers, Inc. as a Civil Engineering Technician," said Hulgan.
Hulgan went on to marry fellow Central graduate, Martha Snyder (Class of 1970). Their two kids are now both married, giving them a total of four grandchildren.
"In October 1976, I went back to work at TVA and worked in its Transmission Line Engineering & Design Department until my retirement in December 2004," said Hulgan.
Hulgan now happily lives in Ooltewah, characterizing his retirement as, "The best job that I have ever had." Most importantly, Hulgan believes his time at Central helped prepare him for post-high school educational and occupational opportunities.
"1960's life at Central High School prepared me academically for continued educational opportunities. It also prepared me for life experiences by helping me to be aware of, and focused on, our individual freedoms, citizenship responsibilities, loyalty, respect for authority, and respect of my peers," Hulgan divulged.
"My favorite 1960's memories from Central were the pre-football game pep rallies on Fridays after lunch in the auditorium. Other favorite memories [include] sporting events, before and after school bus rides from and to Lookout Valley, and the 1965 presentation events of the Freedoms Foundation National Bellamy Award," he added.
Hulgan believes that the TV show Happy Days accurately summarizes all of his memories at Central.
"My suggestion and encouragement to all Central students is to focus highest priorities on learning all you can while in high school, even if you have no further educational plans. If you have no plans for higher education, your high school learning and graduation will still assist in any and all life plans. If you have no plans for college, then focus after high school graduation opportunities on learning a trade or vocation related to your enjoyment, a hobby, or your academic aptitude. Focus secondary priorities on having a fun and healthy social experiences," advised Hulgan.
Nevertheless, while Hulgan believes one's time in high school should be cherished, one should not ignore what is needed to be done academically.
"Do not ignore your fun and social opportunities, because these passing years of your life are more accelerated than they might seem today, but keep the priorities in the correct order," concluded Hulgan.