Betty Jolly, ('45) Hall of Fame Inductee, Continues Her Legacy of Volunteering for Those in Need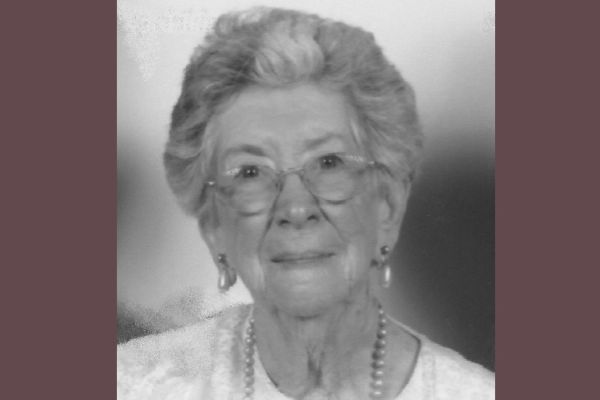 Central's annual tradition of Senior Day, which recognizes the current graduating class, as well as those who graduated before them. Each year, former graduates are nominated and inducted to the Central High School Hall of Fame and recognized as distinguished alumni. They are people who have shown exceptional dedication to the school and the community.
This year, Betty Jolly from the 1945 graduating class was selected as one of the Distinguished Alumni for 2019 for her service to the community.
"Betty is the true epitome of what it means to dedicate your life to volunteering to help those in need and to make her community a better place to live. No one I know has brought more honor to Central High School by her dedication and service to others," stated Judy Phillips, a friend that nominated her to the Hall of Fame.
In 1952, Jolly joined Epsilon Sigma Alpha (ESA), an international service oriented entity where she served as its state and local chapter president multiple times. This organization gave her many opportunities and numerous projects in which she is still a part of today. Projects back then included coordinating 100,000 envelopes annually for the March of Dimes until 1963. When Danny Thomas came to Chattanooga, he asked ESA to help raise funds for St. Jude Children's Hospital, in which she took a major part in organizing the event.
Jolly became a lifetime board member to the Walter E. Boehm Birth Defects Center that was formed in 1964 and was an elected officer serving as secretary and treasurer of the thirteen state Southeastern Regional Council. She also chaired the ESA International Convention held here in Chattanooga with over 1,000 delegates and served on the board of the Wanda Fleming Fund that raised money for the Orange Grove Center, a school for mentally challenged children and adults. 
Additionally, Jolly was finance chairman, board chairman, and deacon for the First Christian Church. She continued her volunteer work by serving two terms on the Board of Associated Catholic Charities where she donated her time baking goods for the charity. Jolly worked in the Road House's concession booth for years; all of its proceeds went to 'Candle-lighters', a support organization for families of children diagnosed with cancer.
Jolly currently works with the radiothon, rodeo, bowling tournaments, and St. Jude's Dream House, in which she still manages the processing of all Dream House tickets, as well as organizing workers, and greeting guests.
Her volunteer work helped recognize her as ESA's State Outstanding Woman, as well as the Sertoma Club's Local and State Outstanding Woman of the Year. In 2015, she was one of ten women nominated as a Woman of Distinction in the Chattanooga area.
Jolly was member of the Ace Club and Biology Club as well as the Camera Club in high school. She reminisced about the good football and basketball teams at the time, also remembering the marching band and girls' drill team.
"Most clubs met during an activity period at school. Individual cameras were still a novelty," mentioned Jolly. "Football games were always well attended and May Day was always a fun event," she added.
"In our high school days, the mandatory classes were built around preparing you for the work world when you graduated. Classes included were geography, Latin, shorthand, typing, and a mechanics shop. ROTC was big for the guys," she said. "I remember in geography we had to draw a map of the world and place all the countries [in their correct location]. Even today, with name changes of many of the European and Asian countries, I know what parts of the world are being referred to."
Living in times of war was different for her generation; many of her fellow classmates joined the efforts, common products were rationed, and transportation was mainly by bus.
"During the war, there were not many activities. Gas, sugar, and butter were rationed, milk was delivered to your door every day, phones were two party or four party lines where people could pick up the receiver and listen in. Candy was one cent and margarine was born.  Transportation was mainly by bus and chickens were still sold alive at the grocery store," reminisced Jolly.
Upon graduating at age 16, Jolly became part of Volunteer Ordinance, Newton Chevrolet, and 3M. She later became a licensed insurance agent in 1960 and began a "scratch" insurance agency. Fifty eight years later, she continues to work as an agent. Jolly has been recognized as Regional Employee of the Year several times.
"My greatest achievement was starting an insurance agency from scratch; that means I did not have a single customer. I did not buy any existing business, but built a successful business on my own," stated Jolly. 
Central's Class of 1945 reunions were held on the 10th and 25th anniversaries, and were later held annually after the 50th. Currently, eight to ten class members are in attendance.
"We had 10 or more [peers] who married classmates, not always a person they dated in school. We had six or more who became ministers and of course many who went into the service. World War II was going on during our high school years," revealed Jolly.
"She is a super sweet lady and I am so happy that she is receiving this well deserved honor from Central High School," Judy Phillips concluded.