Albert Ray Coleman ('45) is Inducted Into Distinguished Alumni Hall of Fame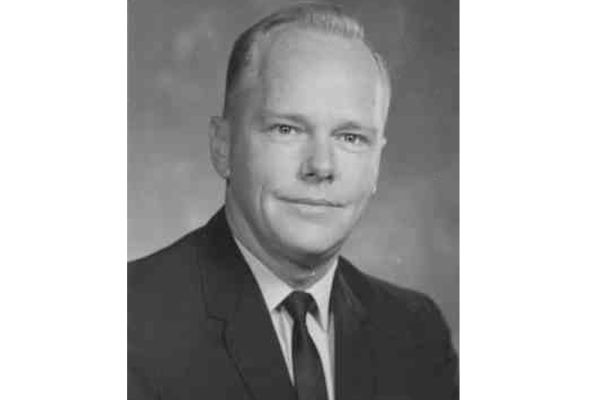 It is not unusual for Central Alumni to stay in the area. However, very few of those alumni go on to make an impact as great as Albert Ray Coleman did. Coleman, after serving in World War II, returned to the Chattanooga area to teach, coach, and mentor students at several high schools in the area.
Coleman started attending Central in the Fall of 1942 after promoting from East Side Junior High School. He played football for Central alongside his older brother, Richard Coleman, who was called to be an all-city guard and captained the team. Coleman eventually followed in his brother's footsteps and became the captain of the Central football team in 1944, his senior year. While at Central, Coleman was also an ROTC Officer and and Honor Society member at Central. He graduated in 1945, and swiftly joined the United States Army to fight in World War II.
"I can't speak for him, but it had to be an honor to captain Central's football team and be in the Honor Society," said Charlie Sedman, who nominated Coleman to the Distinguished Alumni Hall of Fame.
After the end of World War II, Coleman returned to Chattanooga. He married fellow Class of '45 graduate Betty J. Bell on November 9, 1945. Coleman then enrolled in UC (the University of Chattanooga) for a Bachelor's Degree in Science. Coleman graduated from UC in 1950. After graduating, Coleman began his teaching career at North Chattanooga Junior High School, where he was also an athletic director.
After seven years at North Chattanooga Junior High, Coleman decided to move on. In the fall of 1957, Coleman started teaching at City High School. He taught biology and was also the head baseball and basketball coach. Coleman was a successful basketball coach at City, where he achieved an overall record of 72 wins and 24 losses.
Coleman started the 1960-1961 school year at the new Brainerd High School, where he was appointed head football coach. While at Brainerd High, he earned a MEd (Master of Education) from UC. Coleman's 1961-1962 football team went undefeated with a record of 20 wins and no losses. Two years later, during the 1963-1964 school year, Coleman's football team won 14 of their 21 games. At the beginning of the 1965-1966 school year, Coleman ended his coaching career, as he was promoted to assistant principal at Brainerd High.
Coleman's time as the assistant principal was short lived, as he became the principal of Kirkman High the following school year. He then returned to Brainerd High to become the principal.
Midway through his third year as principal at Brainerd High, Coleman resigned from his position to accept a position with Chattanooga Municipal Government as a Coordinator of Concerned Leadership. The following year, he became the Director of Research and Continuing Education at Cleveland State Community College. At Cleveland State, Coleman rose through the ranks until he eventually became president in 1985.
Coleman retired in 1988 and moved to McKinney, Texas with his wife, Betty. Coleman moved in order to be closer to his grandchildren. He remained in McKinney until his death on March 12, 2015. Coleman was 88 years old. He was buried in the Dallas-Fort Worth National Cemetery and was joined by his wife the following year.
"Central has many graduates who have been successful in business, military, music, and art. Many have become teachers. Fewer have become athletic coaches and even fewer successful educational administrators. I nominated Ray Coleman because we had no other old school grad who was well-known locally as a successful teacher, coach, and administrator," concluded Sedman.