Alumni Denise Knowles-Chambers ('85) Reflects on Success During Her High School Career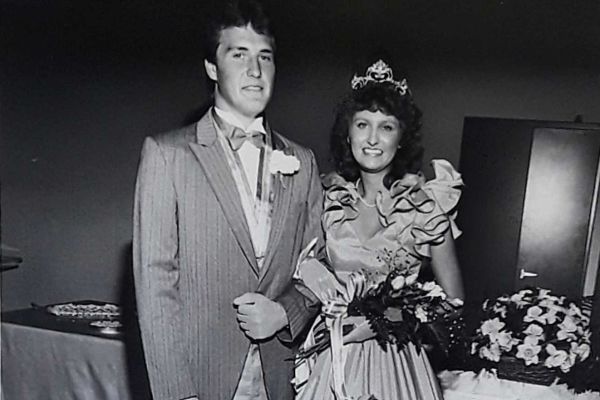 Looking back on your high school career can sometimes be sad, but Denise Knowles-Chambers feels only success as she recalls her accomplishments at Central High. During her freshman year, she was ecstatic to be chosen as a majorette in the Central High Band under the leadership of Mr. Robert Chandler. She was also a member of student council, Y-teens, FCA, FHA, and secretary of the freshman class. She was elected class secretary her sophomore year, too, as well as a member of the Book Store Staff. Knowles-Chambers' junior year consisted of her being elected as class treasurer, selected to serve on office staff, and continuing to partake in the formerly mentioned clubs. Her senior year, she was elected class treasurer, head majorette, Prom Queen, Military Queen, Christmas Queen, Valentine Sweetheart, a powder puff escort, Homecoming Queen, and Miss Central.
"I shall forever be grateful to all of the staff at Central High School for all of their unique training and compassion [they had] shown me while at Central. They certainly prepared me for college and my career in the workforce," admitted Knowles-Chambers.
Knowles-Chambers has chosen a career that aides people one-on-one. She has been an employee of the State of Tennessee for 30 years. She is employed by the Tennessee Department of Labor, which requires her to spend many hours getting to know people and helping them pursue their dream job. She also helps clients with unemployment issues. Knowles-Chambers finds it very rewarding when a past client thanks her for helping them find a new job. Working a career in public service was something that Denise has been knowing she wanted to do, even in high school.
"Some of my favorite memories at Central were Friday night football games. Oh, [I would get] such a rush when the band would march onto the field, and I, leading the other majorettes, would prance across the field to the roar of the crowd! Other great memories are of the girls coming to my house for slumber parties," divulged Knowles-Chambers.
Even though Knowles-Chambers graduated from Central High School 34 years ago, she still carries the banner of Purple Pride, and acknowledges that once someone is Pounder, they are always a Pounder.