Coach Davis is Enthralled to be Central's Latest Student Dean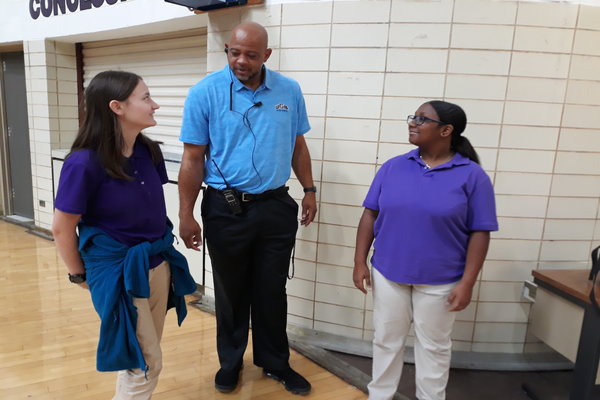 Students going back to school are still getting back into the rhythm of their new schedules and routines. It is often easier to get comfortable in an environment again when you have the guidance of a mentor. That is why our new basketball coach, Kantonio Davis, is also the latest student dean. He strives to help Central's students improve and become the best they can be in their high school career.
He shared the reasons why he enjoys his position. Davis wants to be a strong foundation for students to rely on.
"I enjoy being apart of the process to mold and shape young minds. I help to give them structure that will enable them to be successful," said Davis.
Davis expressed his excitement for his new occupation, and elaborated on how this has always been a long time goal of his.
"I was very excited. This is a position that I was in prior to coming to Chattanooga. I was Dean of Students at an independent school in Mobile, Alabama for five years. I love getting to know the students outside of a regular classroom setting," said Davis.
As dean, he is very optomistic about the future, with plans to actively achieve his overall goals for the year.
"My main goal as dean is assisting the other administrators, faculty, and staff in providing an atmosphere where learning can happen," said Davis.
With such an involed administrative position, there are a lot of important aspects to consider. When addressing anything, there must be a certain way to go about it.
"In this position the most important character traits to have is being welcoming, stern, consistent, caring, and understanding," stated Davis.
His methods of doing things  align with any other teacher's ideals. He does not ask for much, for he just hopes to help improve students high school experience.
"Students like structure even though most will not admit it. I just enjoy working with the entire student body, not just one grade or one group of students. My position gives me more of a chance to learn more about the students and be an assistance in helping them move forward in life," concluded Davis.