Teacher Spotlight: Courtney Parham Joins the Central Family As New Comprehensive Program Teacher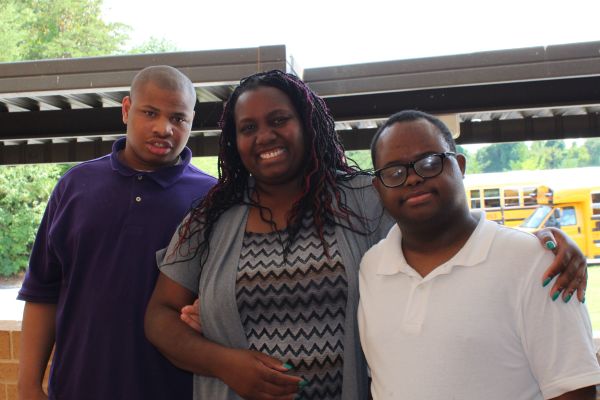 As life goes on, many educators come into the school as others depart for different paths. This year, Central's staff has gained many new educators. One of them being, Ms. Courtney Parham, who joined as the new comprehensive program teacher.
"The comprehensive program is a class that students take to learn concepts that prepare students for adulthood," said Parham.
The program focuses on aspects such as helping students learn real-life practical academic skills that are used in day-to-day life.
A local of Chattanooga, Parham attended and graduated from Tyner High School. She participated in many activities at school, including basketball, softball, track & field, and volleyball. Parham was even class president and student body president in high school.
After she graduated, she attended Chattanooga State and received her Associates of Science degree. She later attended Clark Atlanta University, Spelman College, and North Carolina A&T University, all of which are historically black colleges and universities. Currently, she is working to earn her Education Specialist degree in Counseling to expand her services for children and young adults with special needs.
Parham is currently working on creating and licensing devices and applications for those with special needs. She has experience in a variety of different fields. She worked as a middle and high school sports coach; Parham was also a history teacher, a behavior specialist, a tax preparer, and even a FedEx Express handler. She ultimately settled on her love for teaching and began working as an educator for children with special needs.
"I heard wonderful things about the administration and the staff. In addition to that, I wanted to work with high school students in helping them prepare for adulthood," shares Parham.
With her new career at Central, Ms. Parham hopes to turn her students into successful adults while keeping the genuine, honest, and funny demeanor they arrived with.
She is excited to teach her students at Central and be apart of the Pounder family.