A Morganic Beginning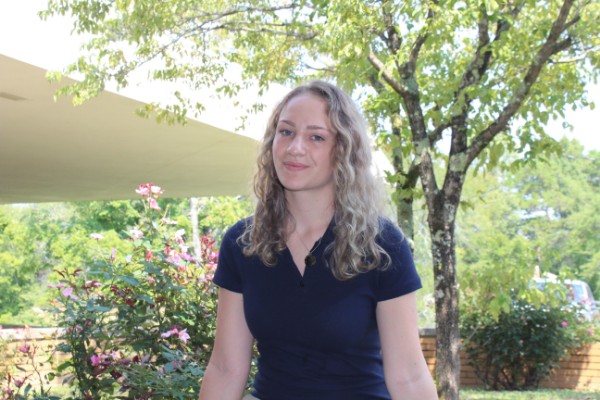 Those of you reading this column may know me, but quite honestly, most of you do not. For those of you who already know me, I am now a member of the Digest! Look at me. Go me. For my readers who do not know me, I am Morgan Snyder, the new Columnist of the Central Digest. If you see me in the hallways, please wave or introduce yourself. I would like to get to know you all.
The purpose of my first column is to introduce myself and tell you more about myself, so I will begin with what I feel is most important to say; I am so fascinated by life. While this is an extremely broad statement, it is true. I am intrigued by the way people work, and by the way life functions. I often do not know how I got to the place I am—becoming the Columnist of the Central Digest.
Of course I want to hold this position— do not think that I would give it up for anything. I turned down many other classes so that I could see where this takes me. I had always wished to be a part of the Digest, but I thought of myself as an unlikely candidate. For this reason, I never applied to take journalism. I am so grateful that Ms. Danielle Hooper and Mr. Gregory Cantrell recruited me for it, though.
At first, I was intimidated. I held my feelings of uncertainty until I was looking for a quote to describe myself; the quote I found was by Eleanor Roosevelt. It says, "No one can make you feel inferior without your consent." It was exactly what I needed to hear in order for me to decide to stay in the class.
I am living by this quote this year. With all the challenges students face including college, career choices, and schooling, we need to keep this particular quote in mind. It is very easy to drop a class or an assignment because you are scared of it, but you will never regret pushing through the negative feelings. Whether you find yourself loving or hating that "thing," you will surely find a stronger version of yourself.
My friends and favorite teachers would also like to say a few things on my behalf.
"Morgan brings light to every situation and is a very happy person most of the time," said Senior Anissa Whited, my best algebra girl.
"Morgan seems quiet at first but has a quick wit when the time is right. Morgan can always be counted on to have the right answer," said government teacher Mr. Massingale.
Along with their comments, there are few other things you should know about me. I will share some of my interests with you because common interests corroborate the function of society, and I want my readers to feel like they know who I am. I love French linguistic studies and francophone culture. I am also obsessed with New York City, as I am originally from New York. I plan to major in social work at a university, and I want to succeed in the clinical therapy field. My favorite TV shows are The Office, Parks and Rec, and That '70s Show. No other shows or movies pique my interest that much. All in all, I love bringing the secrets of the world to light.
The main goal I hope to achieve with my column this year is to be honest with my readers all of the time. I am willing to get scolded for sharing Central students' raw opinions. I love my peers, and I hope you will read my future pieces.
About the Contributors
Morgan Snyder, Columnist
Hi! My name is Morgan Snyder, and I am the Digest's new senior columnist. Even though it is my first year on the Digest, I love it very much. I am very...
DayOnna Carson, Editor-in-Chief
My name is DayOnna Carson, and this is my fourth year being on the Central Digest! I love reading and making stories of my own, so I am glad I got the...