LeeAnne Shurette Chosen by Class of 2020 as The Champion Yearbook Dedicatory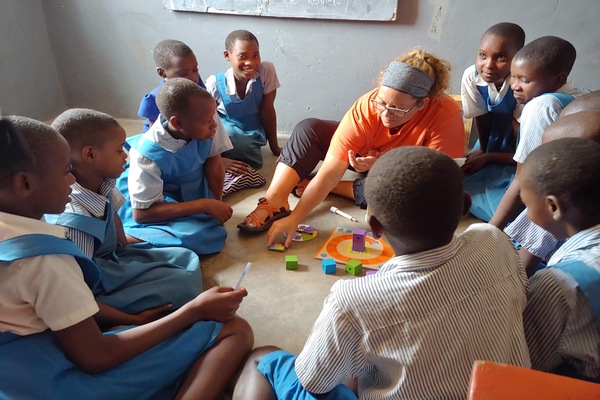 Like every year, with a new senior class comes a new Central High School Yearbook Dedicatory. The Central High School Dedicatory tradition has been carried out since the first edition of the yearbook, The Sleepless Eye, published in 1911. This year, the 2020 class has voted for and chosen the yearbook's 109th dedicatory.
The dedicatory is selected after the entire graduating class votes for one faculty member they think truly represents the spirit of Central High. This year, the senior class has chosen LeeAnne Shurette, Central's wellness, weight training, and physical education teacher, to receive the honor.
"I voted for Mrs. Shurette because she cares for people and she puts others' needs before her own," stated Senior Jack Neely.
Shurette is an avid faculty member of Central High School. Not only does she teach at Central, she also coached the softball team for ten years and has been Central's Fellowship of Christian Athletes Huddle Coach for 12 years.
"I was shocked, and then excited because I get to pick what's for lunch on Senior Day! Then I kind of freaked out because I realized I would have to give a speech and public speaking is not really my jam," shared Shurette when asked how she felt when it was announced that she was chosen as dedicatory.
Although she is afraid to make her speech at the end of the year, Shurette is ready and excited to take on the role of dedicatory this year.
"She takes her job seriously, but also finds ways for her students to enjoy her class and have fun. She has had a big impact on my high school career, and I appreciate her for everything she has done," claimed Senior Jaleesa Smith.
Shurette said that she is proud to work at Central and be a part of the amazing faculty. One of her favorite things about the school is its diversity and the enriching lessons both she and the students are able to learn.
Not only is Shurette dedicated to what she does at Central, but she also works toward her mission of helping others outside of school as well.
Every year, she and her husband, Burt Shurette, travel to Uganda with their church in order to teach children, share the gospel, and worship with them.
Shurette stated that God, her husband, and her two children, Stonewall and Rock, inspire her everyday. She also is honored and humbled to have been chosen by the senior class, and encourages them to take their time but also to explore and enjoy life.
Shurette provided a Bible verse from Colossians 3:23 when asked to give advice to her students: "Whatever you do, work heartily, as for the Lord and not for men." ‭
Shurette is eager and thrilled to fill the position of 2020 dedicatory and is honored to go down in Central history with the rest of the school's finest faculty members.