New ISS Monitor Dill Hawkins Hopes to Change Student Behavior For the Better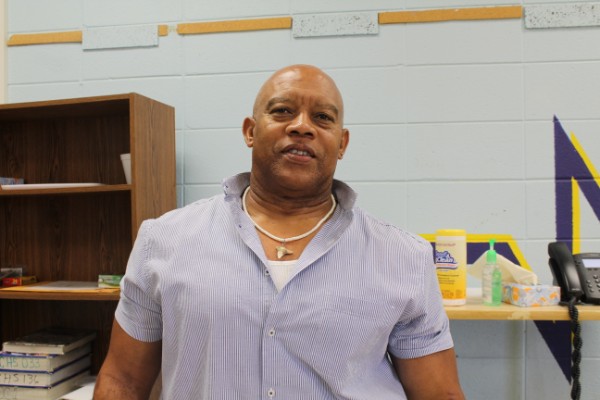 Dill Hawkins is Central High School's in school suspension (ISS) monitor for the 2019-2020 year. He watches over the students who serve ISS during the day and stays for detention after school. Hawkins enjoys his job as ISS monitor and takes pride in the work he does.
"Anything I do, I take pride in it. I am especially happy to be here," stated Hawkins. "No matter where I am I will be dedicated to my work, but I am already enjoying myself at Central."
Hawkins retired from working as recreation facility manager in the City of Chattanooga in February after working there for 31 years; he is still passionate about the work he did there. At Central, he is excited to continue working with students and their behavior. He has dedicated his life trying to help people who he thinks can improve for the better.
"I would like to correct continuous behavior. I love seeing these kids, but I would like for them to change their behavior positively," said Hawkins. "The whole vision is to take corrective measures. I show good manners to these students and I hope they show the same good behavior."
Assistant Principal Steve Lewis is appreciative that there is someone who is dedicated to only working with  ISS and detention this year. Lewis and the staff at Central have already noticed how much effort the new ISS monitor is putting into his work.
"I can tell Hawkins is very dedicated to what he does already. I am glad someone like him is here, it really helps," concluded Lewis.
About the Contributor
Baylee Ellis, Staff Writer
Hi, my name is Baylee and I am a junior at Central this year! This is my second year on the Digest, and I am excited to continue my journey as a Staff...