Central High School Welcomes Mrs. Amanda Everett as the New Geometry Teacher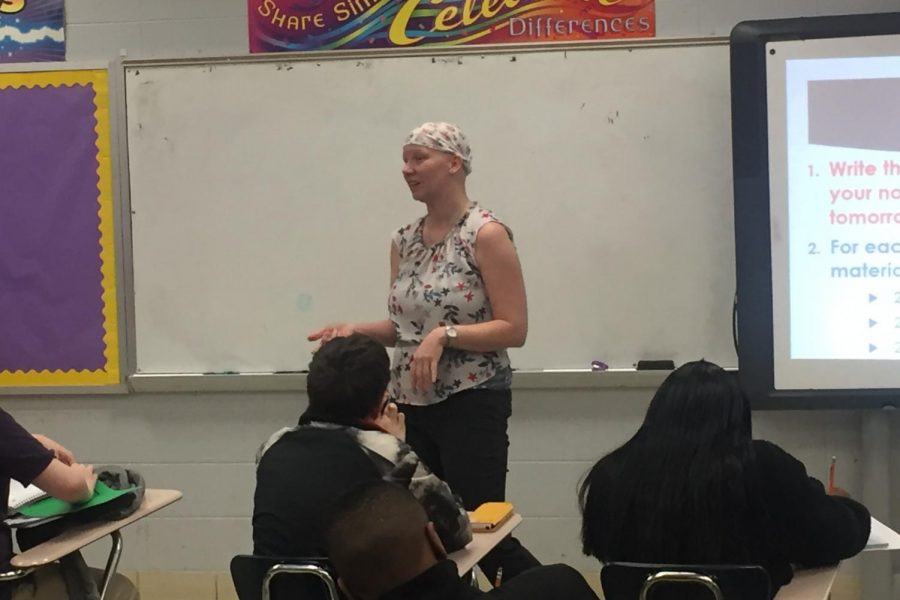 Hang on for a minute...we're trying to find some more stories you might like.
Teachers arriving and departing is a common thing at any school; however, what is not common is them leaving during the school year. During the first quarter of the 2019-2020 school year Central lost Matthew Joyner as one of its geometry teachers, which is a difficult position to fill. Current Geometry Teacher Elizabeth Rawson took a few of the students left behind. She worked alongside Amanda Everett who worked part-time. Central High School is now happy to have Everett to fully fill our Geometry position.
Mrs. Everett is not from Tennessee, she was born and raised in Georgia. She transferred and finished high school in Florida.
"I went to Ringgold High School for two years and I enjoyed the experience, but then my family moved to Florida for the last two years and I missed my old home," stated Mrs. Everett.
After high school, she decided her future was in back in Tennessee and attended the University of Tennessee at Chattanooga. She always loved math in school and knew that she wanted to do something in that field.
"I didn't know specifically what I wanted to do, all I knew was that I wanted it to be math oriented. I met a recruiter that convinced me to become a math teacher," said Everett.
After graduating college, she worked in multiple schools. Everett has a total of six years in teaching experience. She also is not only qualified to teach geometry, but also Algebra One, which she taught at Soddy Daisy High School.
Mrs. Everett's students are excited and ready to learn after their long break without an official teacher.
"She is a really good teacher, she makes sure that we know what we need to and is working hard to get her classes caught up to where they need to be. Although I liked Mr. Joyner as our teacher, Mrs. Everett is doing a great job being our teacher," shared Freshman Lakaya Byrd.
So far Mrs. Everett has enjoyed her time here at Central and cannot wait for all that is to come with the help from Central's teachers.
"It has been tough starting part of the way through the year but my co-teacher, Mrs. Rawson is great, she puts her whole heart into teaching and has helped me so much," concluded Mrs. Everett.
About the Photographer
Jack Graham, Staff Writer
Hello, my name is Jack Graham. I am a sophomore, and this is my second year on the Digest. I like to hang out with my friends outside of school, but I...