Alumni Spotlight: Central Commemorates Coach John Crawford ('68)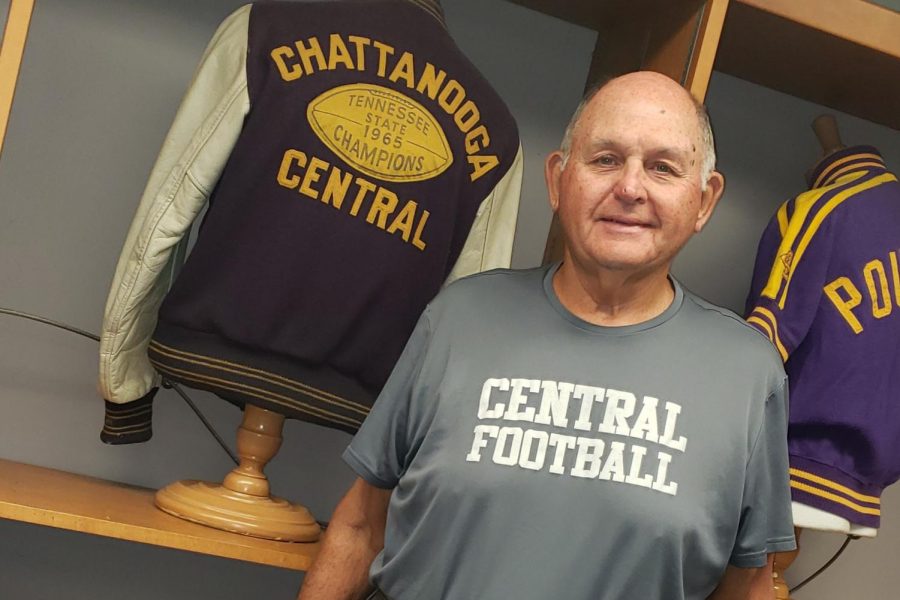 Coach John Crawford graduated from Central High School in 1968 and was in the last class to have graduated from Dodds Avenue.
After graduating, Crawford found himself at Murray State University, majoring in drafting and industrial education. This was not his original plan, as there was a football scholarship given out by the University of Tennessee at Martin.
When time had passed its test, Crawford made his way into the work force by working at East Side Junior High as a coach and a teacher. He also worked at Brown Middle in effort to make it back to his home roots. In 1976, this came true, as Crawford starting teaching wood-shop at Central. Heritage High School was also blessed to have him as a staff member.
Crawford has stayed involved with the school by being an assistant football coach with Curt Jones. The two have grown together through an overall love for the student body.
"He has a love for Central and a desire to bring the traditions back. He really wants to make the program a powerhouse again," said Jones.
Football is more than a sport to Crawford, it is a memory. October 1, 1967, marked a tragic day in the history of Central. It was the day before was a football game against Bradley County. The first half went great until Micheal Perkins suffered a horrible collision. He passed away the very next day. Crawford referred to him as a "super athlete" as tears streamed from his eyes. This incident meant so much that he named his own son Micheal, after his former team mate.
Central impacted this volunteer coach so much that he longs to revive the once profound traditions.
"Young people need to fight to maintain the traditions. Central will set you up for a lifetime of success. I would do anything for Central High School. I don't know where I would be without it," announced Crawford.
John Crawford also requested that a shout out was made to the most influential people in his life. Coach Etter, Stan Farmer, Marge Ogle, Dorthy Stone, and Sam Stoner have all helped grow him into the man he is today. Without them, Central would not have such a strong support system.
Crawford is a perfect example of one who loves purple and lives gold.
About the Contributor
Zoey Greene, Staff Writer
Shello! My name is Zoey Greene and I am serving as a staff member on the digest for my senior year. Most of my close friends and family call me Shell because...