The Life and Legacy of Central Legend Connie Hay
If you have attended a Central sporting event over the last 40 years, chances are you have seen Connie Hay. From the 1970's up until his passing in 2019, Connie Hay was devoted to Central High.
Connie Morgan Hay grew up in Blytheville, Arkansas. At the age of 18, Hay enlisted in the United States Army and served in World War II. He spent a little less than a year in the Army before receiving an Honorable Discharge. After his time in the military, he moved back to Arkansas to finish high school. Hay was determined to play college football, and his hard work and determination paid off. Hay received a scholarship to Mississippi State, where he played football for two years. He graduated from Mississippi State University in 1949.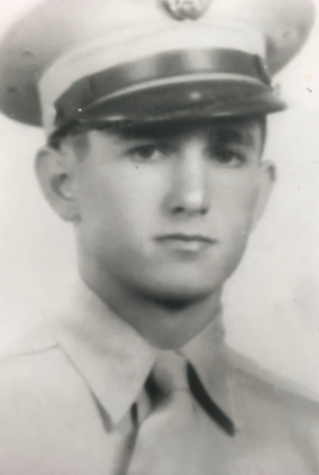 After his playing days were over, Hay began coaching football. He coached in Truman, Arkansas, Winn, Arkansas, and in Somerville, Tennessee. Connie Hay then moved onto a job in the Boy Scouts of America, where he worked for 36 years. He rose through the ranks, starting as a Regional Director and reaching the position of Scout Executive. His job forced him and his family to relocate frequently. Hay and his wife, Naomi, moved from Memphis, Tennessee, to Dothan, Alabama. From there, they moved to Dallas, Texas, and then Cape Girardeau, Mississippi. The Hays then moved to Little Rock, Arkansas, and finally, they settled down in Chattanooga, Tennessee.
When the Hays arrived in Chattanooga, their son, Tracy, attended Central and was a member of the football team. This was the spark of Connie's involvement in Central. After Tracy Hay graduated in 1977, Connie Hay's daughter, Janet,  attended Central and was a member of the cheerleading squad up until her graduation in 1981.
Even after their children graduated, Connie and Naomi Hay were still very involved with Central. Hay went to every football game and most practices.
Athletic Director and Vice Principal Steve Lewis happily looked back on his time with Connie.
"I knew Connie for 16 years," recalled Lewis. "He was a honest and dedicated man… he really loved Central. I have so many good memories with him. He was always asking about my family, how my kids were doing, and how I was liking my job."
On top of his deep dedication to Central's football team, Hay was also an avid supporter of both the baseball and basketball programs.
"Coach Hay dedicated his life to mentoring kids and making sure they had every opportunity to succeed. He was a great asset to our program and he will be dearly missed at Central," shared long-time baseball and football coach Glen Carter.
Hay has been recognized in many different ways around Central. Hay was awarded the Distinguished Alumni Award and was inducted into the Central Sports Hall of Fame. After his passing, he was recognized by the football team. On the back of all the helmets, players wore a red heart sticker with Hay inscribed on it.
Even after Connie's passing in 2019, his wife, Naomi Hay, carries on his legacy. She is still involved with the Alumni Association and the Connie Hay Memorial Golf Tournament, which serves as a fundraiser for the football program.
When asked about her husband, Naomi Hay said, "Connie was like a grandfather to some of those football boys. He loved being around the game and helping out. He enjoyed raising money for the team and helping out the kickers."
Connie Hay passed away on July 30, 2019, at age 94. Connie Hay was a veteran, husband, father, friend, and irreplaceable to Central High School.
Even though Connie Hay never attended Central, he perfectly embodied the Central motto: "Love Purple, Live Gold."