Alumni Spotlight: Winnie Wheeler ('46) Reflects on Her Experience at Central During War Times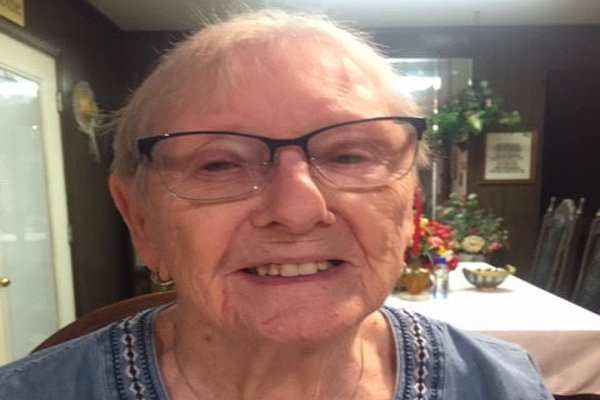 Over the years, many faces matriculate and graduate from Central High School. Many of these faces go on to become distinguished Central alumni, whether it be through the Alumni Association or just expressing their love for the school. One of these distinguished alumni, Winnie Wheeler, graduated from Central with the class of 1946 and attended Central during one of the most drastic time periods in the United States: the conflict of World War II.
Winnie Wheeler began her time at Central in 1942, the midst of harsh war times. Throughout her four years at Central, Wheeler participated in few clubs or sports. Due to the stress of the war period and the limitation of sports to girls, Wheeler spent most of her time focusing on her family and skills she learned in classes like home economics. However, Wheeler did participate in the majorettes organization at Central, and although she did not participate, she also described the large importance of Central's ROTC program during the war era, which encouraged and trained students to go into the military.
"Back then, during war times, there wasn't a lot of favoritism going on. I went to school and I was an average student. I guess we had fun during transportation and things like that. We had fun getting to school and home. Students and teachers were very cordial regardless of status and life. It was nothing like it is today," Wheeler described about her time at Central.
She went on to discuss how one of the most memorable activities during her high school days was walking to and from school with her friends. Since there was limited access to automobiles during war times, Wheeler and her friends would often walk to school or ride the city bus.
"School was an outlet for the war going on. We made fun out of anything we did. During the war period, we were just lucky to get through that time," shared Wheeler.
Wheeler also described the gratitude she holds for Central's past bible teacher, Rachel McAllister. She explained that Mrs. McAllister was a wonderful teacher and was always there to help her. Wheeler went on to say that she has always had a place in her heart for Mrs. McAllister and that she hopes schools today still have teachers like this.
After high school, Wheeler went straight into a job. Due to being raised out of the Great Depression and the hardships of the war, her family did not have the money to send her to college. She worked a few jobs in high school that helped prepared her for her future, including her first two jobs at a telephone company and a department store, respectively.
Her first major job after graduation was working for the American Water Works company. She worked there for several years and resigned after she got pregnant and decided to rest at home.
When she returned to work, she began working for a finance company that worked with General Motors. She held this position for 12 years. After this, she became a secretary for a mental handicap company, retiring soon after.
During her later years, she enjoyed many hobbies, including playing softball, bowling, and many other sports with her husband. Wheeler and her husband also got the opportunity to travel to places like Australia, Sweden, and Finland with some of their close friends.
Wheeler also described how even many years later, Central's class of 1946 would still come together in meetings to reminisce on high school during war times.
"A year or two ago, they [1946 alumni] were still meeting in small groups in Fort Oglethorpe, with only about 30 people still attending. At its largest, it was around 440 people. Two-thirds of the class were girls because men went into service. Some men eventually came back and continued education. My husband came back and went under the GI field and went into the automotive business and ran General Motor body shops," explained Winnie.
Today Winnie Wheeler is 92 years old and still looking back on her life during the period of World War II. She has produced a long line of Central graduates, including her son and granddaughter. She expresses her gratitude for the things she was able to accomplish from growing up in such a time of stress and hardship. Wheeler describes how she will never forget her past and will continue to carry the memories from her time at Central for the rest of her life.