Alumni Spotlight: Susan Kendall ('78) Carries School Spirit Even After Retirement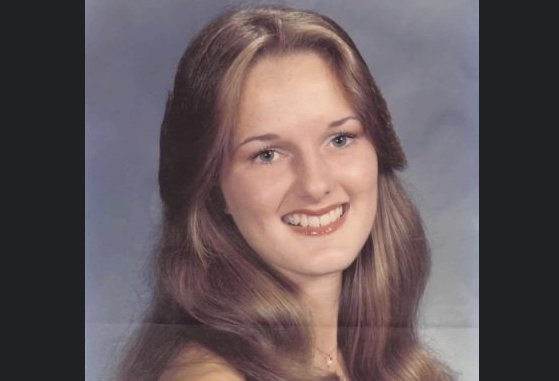 Throughout the decades, there have been many Central alumni who can say they truly represented their school. Among these, Susan Kendall, class of 1978, has shown a true dedication to Central even after her graduation.
Starting out at Central as a freshman in 1974, Kendall's class was the first to start at the current Highway 58 location. During her four years at Central, Kendall was involved in the Spanish Club, FHA, FCA, and she was an ROTC sponsor during her senior year.
"While those were enjoyable activities, I have to say I had the most fun being a part of the marching and concert bands," explained Kendall.
At the time, the Central band was at an all time high. There were roughly 120 members, including majorettes, flag girls, and color guard. Kendall participated in color guard during her junior and senior years and was named color guard captain in her senior year.
"I was very shy, but my accomplishments with the band and color guard helped give me confidence. Going to that band room during seventh period everyday was the highlight of my day!" remarked Kendall.
The most prominent memories Kendall recalls of her time at Central were the exciting times she shared in the school band and the general spirit among the Central students. She also always looked forward to school dances and special activities that were organized to promote school spirit.
After Kendall graduated in 1978, Kendall used the shorthand typing and business english classes she had taken at Central to begin her career in the secretarial field.
In 1980, Kendall married fellow alumnus Rusty Kendall ('77). For years after that, Kendall decided to stay home to focus on their children. Later on, their children, Lauren and Kevin Kendall, would continue the line of Central graduates by graduating Central in 2002 and 2006 respectively.
In 2005, both Susan and Rusty Kendall received the Distinguished Alumni/Supporter Award for their honor and hard work during their time at Central.
Years after graduating, Kendall took sign language lessons offered by her church. She used these lessons and started interpreting at her church. She had a brief career at the Chattanooga Speech and Hearing Center, and she finally settled with a 17 year career in the school system as an interpreter for the deaf.
In May of 2020, Kendall retired from her long career. Although her husband passed in 2015, Kendall plans to continue to enjoy her retirement with family and friends. She also plans to travel and continue her hobbies as often as she can.
"I have three grandsons that I love dearly, and they are an important part of my life. I absolutely love music and have collected hundreds of pieces of music and entertainment memorabilia! I love history and have done a lot of work on my family's genealogy, and I also love to sew," shared Kendall about her current hobbies.
Although she has entered retirement, Kendall does not plan to end her exciting ventures anytime soon, and she certainly plans to bring her spirit for Central High School with her wherever she goes.