Pounder Profile: Volleyball standout Addason Wellington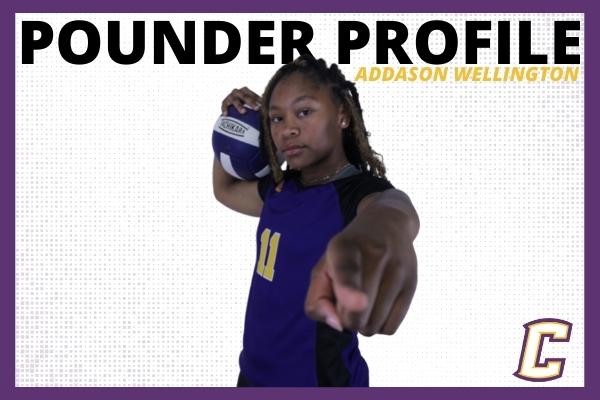 The revamped Central volleyball program is off to a great start. Much of that early success can be attributed to the strong leadership from core players such as Addason Wellington. This season, Wellington has compiled 24 aces, 9 kills, and 4 blocks in four games.
"Addi has contributed to the team by always being positive… she always shares her encouragement and words of advice," shared junior Sydney Woodward.
The Digest sat down with Addason to get a glimpse into her life on and off the court. Central High athletes dedicate an immense amount of time and energy to their respective sports, so it is only right for the community to get a look inside what makes Pounder athletics so special.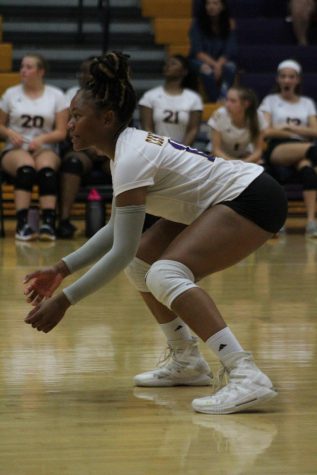 What's your highest athletic achievement? Working my way up and finally making my way to team captain

What's your athletic goal? To play volleyball in college

Favorite professional athlete? Michael Jordan

Favorite Food? Sushi

Favorite Quote? "Do. Or do not. There is no try" – Yoda

Favorite class or teacher? Mr. Seals

Are you superstitious or do you have any pre-game rituals? Eat pizza and listen to music

What are your plans after high school?  Hopefully, get into a good college and go into the psychology field

What's your favorite high school sports memory? During my freshman year, we had an assistant coach who was a college player and during practice, I blocked one of her hits

What number are you and why? 11, because it represents potential and the ability to grow and better yourself
Readers can view the latest sports updates on the sports center page. This is where schedules, scores, and rosters will be posted. The Digest will continue to bring the latest coverage and updates as the 2021 season progresses.