Former Digest Editor Allie Nedeau Anastas is Now an Educator
Chattanooga Central High School Alumni are currently all around the world making a positive impact.  One of those valued alumni is Allie Nedeau Anastas.  The 2016 graduate after serving on the Central Digest for three years has an established career as an Art teacher at Jasper Elementary School.
She remembers her high school years fondly.  More than any academic coursework, accomplishments, or titles she remembers the friendships she made with her teachers and fellow students.  The relationships formed at Central, to Anastas, were a monumental part of her life.
"They were my support system then and continue to encourage me now; I definitely would not be where I am today without them," Anastas expressed.
Mickey Robinson, or 'Mr. Rob', became an important influence to her.  He challenged students and pushed them beyond their comfort zone.  While learning skills in art class she was pursuing her passion in art and learning its impact on students.
"It was actually in his classroom where I decided to become an art teacher!" Anastas exclaimed.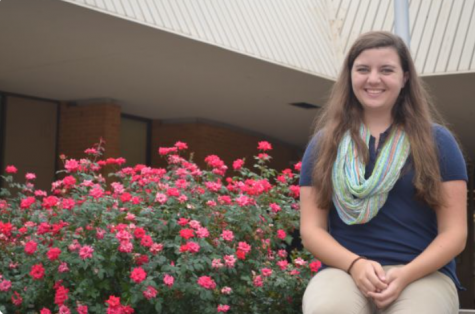 She enjoyed the camaraderie and team spirit of the Central Digest. It was also nice to spend time with friends on the Digest staff.
Being an art teacher is an important part of Anastas's life.  She truly has a passion for art and compassion for her students. She hopes to lead them to build new skills and explore their creativity.
"I love seeing the joy in students' faces when they learn a new skill.  I also enjoy being able to be a support for the students just like my teachers were for me," Aanastas declared.
In her free time, she enjoys painting and spending time with her German Shepherd Monet (who is named after her favorite artist), and spending time with her husband, Logan.