Nine New Members Inducted into Central's Sports Hall of Fame
Central High School's Sports Hall of Fame added nine new members to its long list of distinguished athletes after its induction Friday, Sept. 17. The respective inductees and their families enjoyed a barbecue dinner prior to the Pounders' football game with Red Bank at Central Memorial Stadium.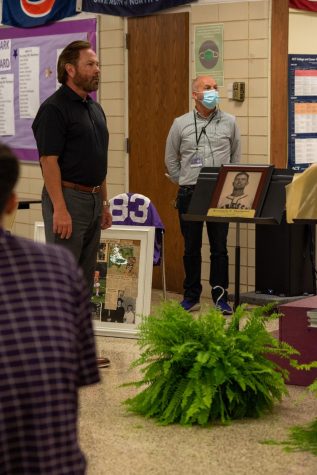 Those joining the Sports Hall of Fame include:
KENNETH FIELDON HUDGENS –  He had quite the career at Central playing football, basketball, and baseball. Hudgens led the
baseball team to four straight regional championships and the state championship in 1960. After high school, he went to the University of Tennessee and was All-SEC second baseman and shortstop.
In 1965, he signed with the Philadelphia Phillies and later played for the Miami Marlins, as well as the Spartanburg Phillies. When a hip injury ended his career, he became an assistant coach at Vanderbilt University and then the head football recruiter. In 1981, he was the head of the National Commodore Club. Hudgens passed away in 1995 at the age of 52.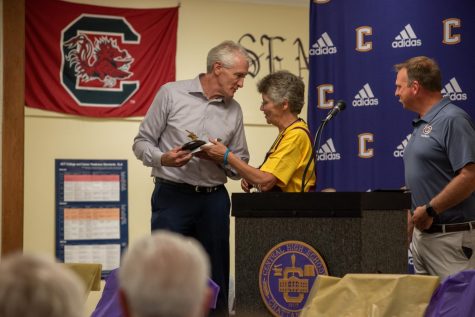 THOMAS "TOM" BRADSHAW KELSEY – He played basketball at Central and earned All City honors before going on to play at Lipscomb University. His four-year record was 108-31 and his team won the 1986 NAIA national championship.
He coached at Brentwood Academy and later Faulkner University, Lipscomb University, and Murray State University. He was head coach at Belhaven University before eventually being named director of basketball operations at LSU. He was also a camp director for the NBA. Now, Kelsey works as a basketball ambassador for CoachTube in Nashville.
MARTIN "MARTY" DeWAYNE McDANIEL – He played football, basketball and baseball while at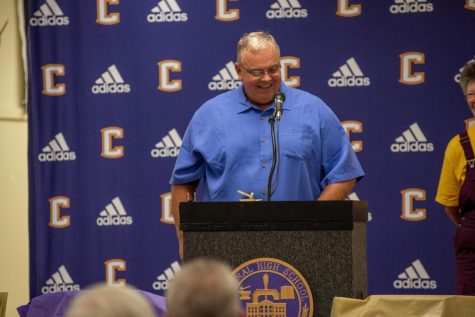 Central. He excelled at baseball most of all, earning All City honors and was selected as MVP for the News Free Press All-Star Team. He was All-TJCAA at Chattanooga State and part of the All Sunshine State Conference at Florida Atlantic.
McDaniel was an assistant coach at Florida Atlantic University and Carson Newman University, later going on to coach softball at the University of Tennessee at Chattanooga and Armstrong Atlantic State. McDaniel has also worked with hitting for members of the U.S. Olympic team.
Most notably, he spent 16 years as a coach at the University of Tennessee, guiding the Lady Vols' pitching staff to unprecedented heights. They set national records for shutouts and more than 700 wins. In 2007, the Lady Vols were the first SEC team to reach the Women's College World Series. In 2008, he was inducted into Armstrong Atlantics' Wall of Fame, and he was inducted into Florida Atlantic Hall of Fame in 2018. McDaniel was recently announced as an assistant coach at Georgia Tech.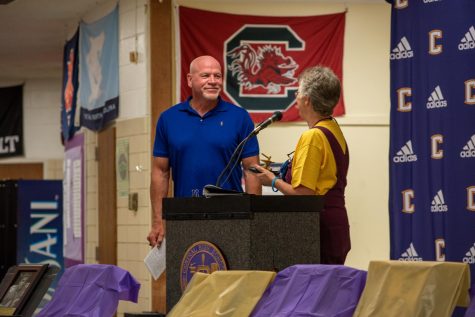 JOHN STANLEY "STAN" ROBBS – He was a star track and football player during his time at Central. He was named News Free Press "Super Sophomore" and was All City, All County and All State. Off the field, he was also named Mr. Central, Class Marshall, and Voted Best All Round. After being ranked in Top 15 College Prospects in Tennessee, Robbs signed with the University of Tennessee in 1973. He later transferred to the University of Tennessee at Chattanooga, playing as linebacker. However, in a game against Vanderbilt Robbs had a knee injury that put an end to his football career.
Robbs eventually became an educator and coach, having spent 32 years within various Hamilton County Schools, including as an assistant principal at Central High, Ooltewah High, Ooltewah Middle and East Ridge High. He later spent 10 years as assistant principal and athletic director at LaFayette High School in Georgia.
W.P. "BANG BANG" BALES – Coach Bales was an astonishing athlete who starred in amateur baseball after graduating in 1905. In 1911, he signed a professional baseball contract as a third baseman in the Appalachian League. Bales later moved to Chattanooga where he accepted a job teaching history and head football coach at the new City High School on Third Street. In 1923, he accepted the offer of history department head at Central High School. He was also named head basketball coach and served as assistant football coach. In 1924, Coach Bales was named baseball and  basketball coach and also served as an assistant football coach under Dean Peterson and later George McCoy.
Bales was as teacher and coach for another 28 years, before eventually stepping down at the end of 1952-53 school year. Coach Bales' teams won numerous district and region championships. In 1943, his undefeated basketball team was the state champion. He retired in 1956 after 33 years of service to Central. He passed away in 1965. His son, Morris Bales (Central High Class of 1935), was also a Central legend, serving as band director for many years.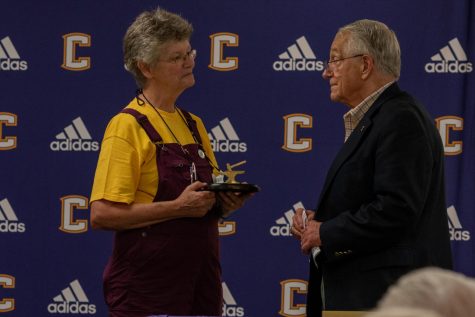 JERRY H. SUMMERS – Before becoming a well-known lawyer in Chattanooga, Summers graduated
from Central in 1959. He played baseball, basketball, and football, and lettered in all
three sports. On the football team, Summers was a quarterback and ran back punts, and received an offer to play at Tennessee Tech to run the Split T-Offense. He was an outstanding point guard on the basketball team, being all-district and all-region.
He was also an outstanding catcher on the baseball team. He served as alternate captain for two years and led the team to the state championship in 1956, a third place finish in 1957 and 1958, and district runner-up in 1959. Summers was all-district, all-region, all-city, and all-state. He eventually signed a baseball scholarship with Auburn University. However, he later transferred to the University of the South where he was an All-Conference catcher. Later, he then turned down an offer from the New York Mets in order to attend law school at the University of Tennessee, where he graduated in 1966.
KEN CONNELLY – Connelly graduated Central in 1959, having been known for his athletic skills in both baseball and basketball. In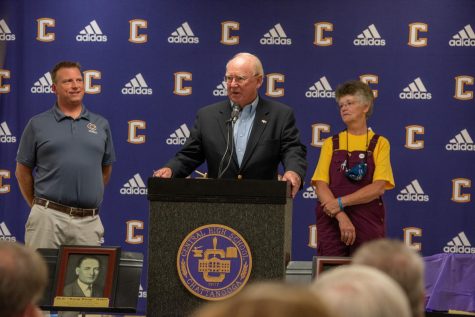 basketball, he served as the alternate captain and was an exceptional ball-handler. He was also a member of the senior youth council and sergeant at arms. In baseball, he was captain as well as a great pitcher. He led the team to the state championships in 1956, a third place finish in 1957 and 1958, and district runner-up in 1959. He was all-district, all-region, all-city, and all-state.
Connelly eventually signed with Austin Peay State University and was an All Ohio Valley Conference player, being named most valuable player.. He later served with the Boy Scouts of America as chief financial officer and was the acting president. He is also an active member of Central High's Alumni Association.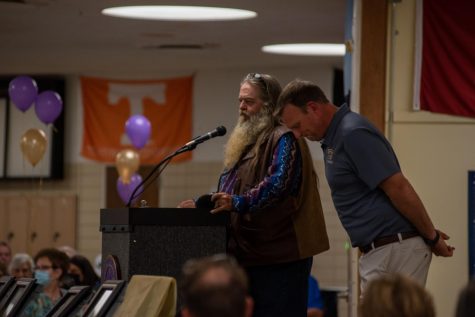 JESSIE "J.C." CLAY COOPER – Cooper was a great left-handed pitcher, and played on the 1955 and 1956 state championship teams. They placed third in the state in 1957. Cooper was all-district, all-region, all-city, and All State. He was signed by the Chattanooga Lookouts and then traded to the Washington Senators. He later played with the Superior Senators in Nebraska and the Pensacola Angels in Florida. Cooper passed away in 2015.
MARK MATLOCK – He graduated from Central in 1976 and was part of the football and baseball teams, lettering in both sports. He played
offensive and defensive line and was an outstanding punter. He suffered an Achilles tendon injury his senior year, but was selected in the top 20 football prospects in Tennessee. Matlock was named all-city and all-county.
Matlock signed a football scholarship with Vanderbilt University. He was named 1 of 15 to serve on the team leadership council. Unfortunately, he suffered a severe knee injury his senior year with only two games to go. Matlock had drawn the interest of many NFL teams at the time. He later served as a graduate assistant coach at Vanderbilt, and worked as a TSSAA high school football official for six years. He served as an SEC football official from 1990 to 1991, and also had an all-star softball career for 10 years. His team was national  runner-up and he was named first-team All American.
Between 1996 and 1999, Matlock served as volunteer offensive line coach at Central High. Most recently, between 2011 and 2019, he was a southern conference media official for the University of Tennessee at Chattanooga.