Pounder Profile: Senior Soccer Player, Janetth Colunga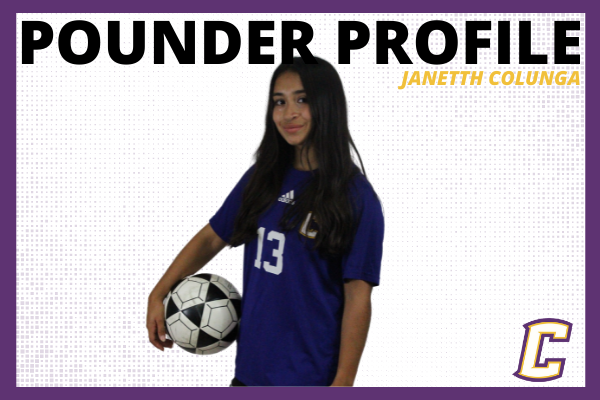 The 2021 Girls Soccer team hasn't had the success that they envisioned at the beginning of the season. Nevertheless, Senior Janetth Colunga has greatly contributed to the team's wins. So far, Colunga has racked up five goals and four assists. Three of those big goals came against Sequatchie High on August 24, which marked Colunga's first hat trick as a Pounder.
Head Coach Trevor Brittingham had high praise for his senior captain.
"Janetth plays attacking midfield, which is the position responsible for creating goal scoring chances. Everything we do on offense goes through Janetth… She is our most technically skilled player and is very strong on the ball," stated Brittingham.
Janetth's impact doesn't stop on the field- Coach Brittingham went on to applaud her leadership and role as someone for younger players to look up to.
"Janetth is a leader on the team. She raises the expectation levels for everyone on the team and knows when to be an encouraging voice," the Head Coach continued.
In addition to her four years as a varsity soccer player, Janetth is a member of the Beta Club and National Honor Society. On top of that, she has volunteered for a number of organizations and events like the Iron Man run, Vacation Bible School, the homeless shelter, and the Latin festival.
The Digest sat down with Janetth to get a glimpse into her life on and off the field. Central High School athletes dedicate an immense amount of time and energy to their respective sports, so it is only right for the community to get a look inside what makes Central athletics so special.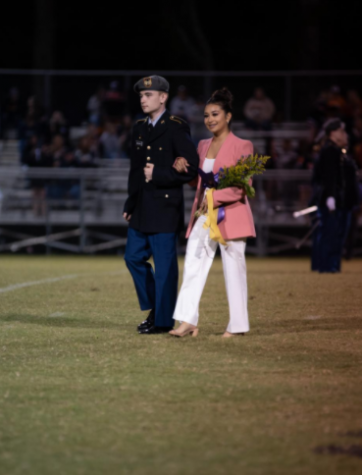 What's your highest athletic achievement? Receiving the MVP Midfielder Award
What's your athletic goal? Always finish strong, to never give up, and to keep hustling. 
Favorite professional athlete? Guillermo Ochoa
Favorite Food? Tacos!
Favorite Quote? "You can overcome anything if, and only if, you love something enough"- unknown
Favorite class or teacher? Mr. Fletcher, 12th-grade English
Are you superstitious or do you have any pre-game rituals? Eating a specific pregame meal which is pasta, so I can get all those carbs. 
What are your plans after high school?  To attend Kennesaw State University to study nursing, and to eventually become a travelling nurse. 
What's your favorite high school sports memory? Scoring a hat trick against Sequatchie
What number are you and why? I am number 13 and it has always been my number since a little girl. It has been my lucky number and a lot of my favorite soccer players wear it.
Readers can view the latest sports updates on the sports center page. This is where schedules, scores, and rosters will be posted. The Digest will continue to bring the latest coverage and updates as the 2021 season progresses.