Pounder Profile: Senior Running Back Michael Watson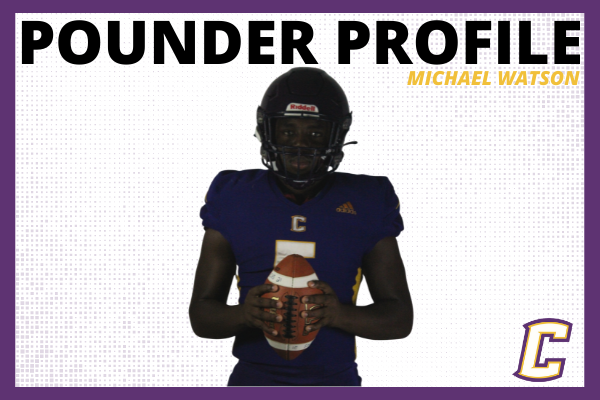 The 2021 Pounders football team has raised eyebrows across the Chattanooga area with their 6-2 record (5-1 region record) this season. As it sits now, Central shares a three-way tie for first place in 4A-Region 3 with East Hamilton and Red Bank. If the Pounders emerge as region champions, it would be the first time since 1982.
A large part of that success can be attributed to senior captain Michael Watson.
"Mike Watson is what every coach dreams of in a team leader. Mike does his job on the field, off the field, and in the classroom," Head Football Coach Curt Jones said. "His best quality is the leadership he provides to the younger classes of players."
In addition to his hard work on the field, Watson is in great academic standing and was recently elected Best All-Around and Torchbearer by the senior class.
So far, Watson has racked up 641 yards on 85 carries and four touchdowns. In addition to his impressive stat line as a rusher, Mike has totaled 94 yards on his 13 receptions. On the other side of the ball, Watson has amassed 30 tackles,  showcasing his athleticism and raw talent.
The Digest sat down with Michael to get a glimpse into his life on and off the field. Central High School athletes dedicate an immense amount of time and energy to their respective sports, so it is only right for the community to get a look inside what makes Central athletics so special.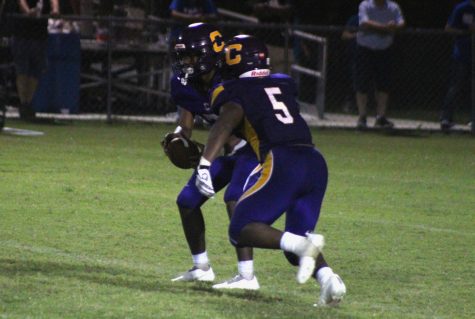 What's your highest athletic achievement? I am a 3 time First Team All Region Player
What's your athletic goal? To be the best athlete I can be
Favorite professional athlete? Mike Tyson or Muhammad Ali… mainly because of how they approached game that they did. I might like Mike Tyson a little bit more than Ali because of just the raw intention he had just to work and work and work.
Favorite Food?  Tacos for sure 
Favorite Quote? "If your dreams don't scare you they aren't big enough"- unknown
Favorite class or teacher? Favorite teacher-Mr. Parsons
Are you superstitious or do you have any pre-game rituals? Before the game, I do my handshake with my brother [freshman quarterback, Ronye Watson]. That's our signature and it gets us fired up.
What are your plans after high school? To play college football
What's your favorite high school sports memory? Beating Red Bank this season
What number are you and why? Number 5. Some dawgs wear that number in some of the sports I watch.
Readers can view the latest sports updates on the sports center page. This is where schedules, scores, and rosters will be posted. The Digest will continue to bring the latest coverage and updates as the 2021 season progresses.