Alumni Spotlight: Tanner Robinson ('13), One of Central's First 'Stan the Pounder Man'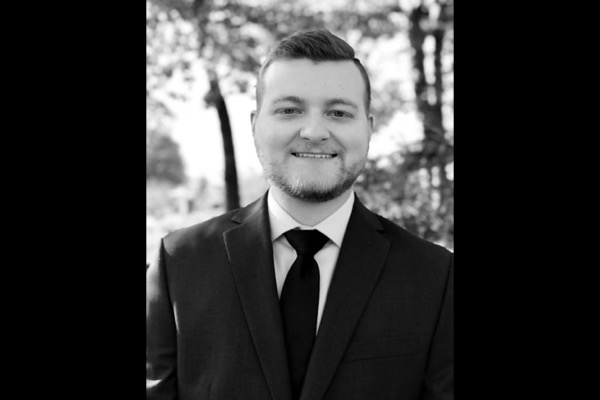 Tanner Robinson graduated from Central High in 2013. Looking back at his four years here at Central, most would say he had a great high school experience. One of his biggest accomplishments at Central was being one of the original students to fill the role of Stan the Pounder Man
Robinson became "Stan" his sophomore year when he was close with the person that was Stan before him. He had mentioned to the previous Stan that it seemed like it would be fun to do. Robinson believed that the idea of being someone who could entertain people without them actually knowing his identity made it seem like somewhat of an adventure. Basically, the guy who was Stan before Robinson started a job that required him to work on Friday nights, meaning he would not of been able to fulfill his mascot duties at the football games. That was when this guy went to Robinson and asked if he wanted to become the new Stan the Pounder Man. Robinson fell in love with this character and realized that he wanted to create a persona for a character that would be remembered after he graduated.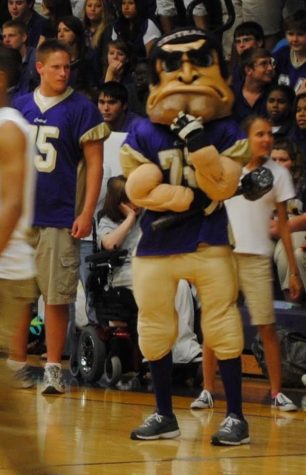 "I honestly think my favorite memory of being Stan was the fact that I had a secret identity," shared Robinson.
This remains his favorite Stan memory even though after being this role from sophomore to senior year, people started to figure out who he was.  Still, a majority of the students still had no idea.
The part Robinson misses the most about being Stan is that once he put the suit on, he was free to do almost anything he wanted. He could act as wild and as crazy as he wanted and people would understand it because that's what a mascot is supposed to do. It allowed him to be someone else that most people can't always be outside of a suit without getting weird looks from people.
Robinson also has many more accomplishments aside of Stan the Pounder Man, such as becoming 2013 Mr. Central, being one of the first Managing Editors here on the Central Digest, and also being Captain of the 2013 bowling team.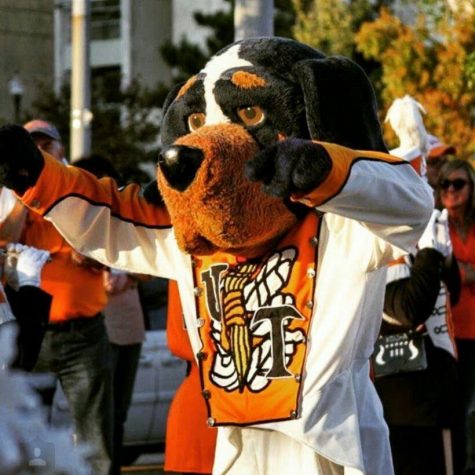 After high school, Robinson attended the University of Tennessee in Knoxville. He graduated from UTK with a degree in political science in 2017. During these years, he continued the mascot life and served as a member of the university's mascot team. His sophomore and junior year, he attended sporting events, school events, and private events as "Smokey" or "The Volunteer."
"There are a lot of teachers I would like to thank. Most of all, I want to say thank you all for pushing me to define the character," stated Robinson.
He would like to thank Finley King, former principal, for supporting him every step of the way; Ed Potter, Algebra teacher, for understanding every time he was late to his class or had to leave early because he was doing mascot stuff; and John Daum, former Bible history and English teacher, for always helping him come up with great ideas. He also wanted to thank Duncan Kelly and Kevin Parsons for making his transition to high school so seamless. Robinson made it clear that there are many others, but these teachers really helped him prepare for life after high school as well, not only life during high school.
"Cherish the moments with the close friends you have right now. Whether you decide to work, go to college, or do both, it becomes more and more difficult to find the time to do even the little things with your friends. Regardless, stay in touch with them and the teachers or administrators that inspire you the most," shared Robinson, speaking to all students here at Central.