Alumni Spotlight: James Baxter ('77) Says Central Prepared Him for His Future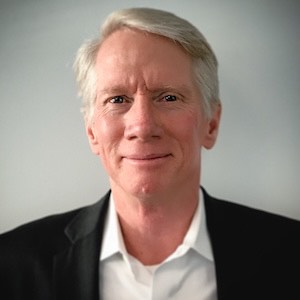 Central class of 1977 graduate James Baxter said his time at Central High School and the activities he was involved with helped him prepare for his future. After finishing high school, Baxter left Central  and went on to a successful career working in healthcare management after graduating from Vanderbilt University.
Baxter enjoyed his time at Central and was very active throughout the school. He was a member of JROTC, a staff writer for the Central Digest, and ran for the track team after he moved to Chattanooga in the early 1970s.
"Starting off at Brown Middle School and sports helped him transition into the new area," he said.
Extracurricular activities weren't all of Baxter's focus. He also remember helpful teachers.
"I actually liked most of my teachers and enjoyed many aspects of attending CHS, even JROTC which was mandatory for two years for the boys," he noted.
Baxter specifically remembered two aspects of his time while a Purple Pounder: schools spirit and working as a staff writer on the Central Digest.
"Central had so much school spirit," he said. "It was a very positive experience."
"I also really enjoyed my time on the Central Digest staff," he said, "It allowed me to experience what it is like to run a small business."
It was these moments that were crucial times in Baxter's early adulthood.
"The various experiences gave me a foundation to grow as a young person and it shaped my curiosity and critical thinking skills, but I didn't fully appreciate it at the time," he said.
Baxter went on to attend Birmingham-Southern College. He eventually moved to Nashville where he attended Vanderbilt University and a career in healthcare management with both public and privately-held businesses.
Baxter shared these words of encouragement to Central students: "Find a mentor(s), ask questions, be 'a sponge' and soak up as much knowledge as you can, and try new things. You'll learn as much or more from failure as you do from your successes in life."