Looking Back: In 1966, Central Dominated Area Sports
March 2, 2022
70 years ago…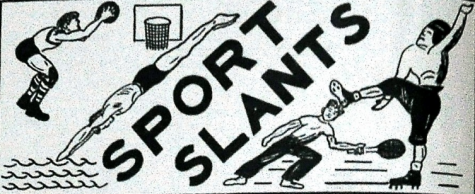 Feb. 1952: CENTRAL IS SQUAD CHAMPION OF GOLDEN GLOVES [BOXING] TOURNAMENT
Central High's boxing team had lost to City High in the squad championship for the Golden Gloves Tournament. The first tabulation found City High as the winner with 26 points, while Central came in second place with 18. However, there had been an error in the scorekeeping. It was not in accordance with the rules set by coaches and officials before the tournament.
"Points were figured on fights alone and didn't include unopposed champions."
Central's boxing coach at the time, Ken Hudgins, organized a protest against the false tally of scores. Despite his efforts, it had been announced that the claim to the overall trophy was final.
60 years ago…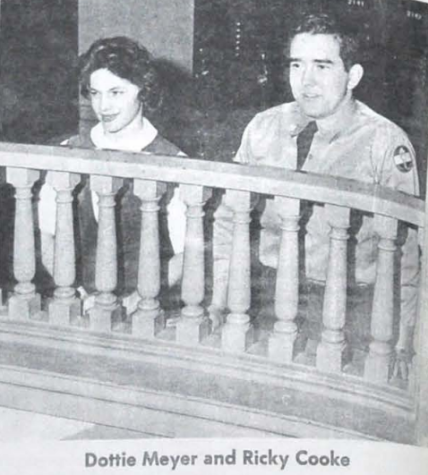 1962: SHOUTOUT ON SENIOR: DOTTIE MEYER AND RICKY COOKE
The Digest features seniors Dottie Meyer and Ricky Cooke.
Meyer wanted to attend Valparaiso University and planned to become a Lutheran Deaconess.
"If you see Dottie, she's bound to be busy with her zillions of school or church activities!"
Cooke had been a faithful pounder for six years, and he was aspiring to get a scholarship to Harvard University and to later become a successful writer.
"You'll find [Cooke] at Eastdale Methodist Church on Sunday morning, but watch for him to be at any church in the city come Sunday night."
56 years ago…
Feb. 1966: CENTRAL DOMINATES AREA SPORTS
Central's Purple Pounders was reputable for being one of the best basketball teams in the state. The current season at that time had been a very eventful one. Here are the highlights of the 1966-67 basketball season for Central: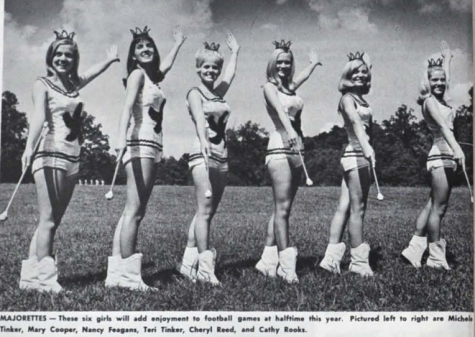 The Purple Pounders were undefeated in Tennessee and earned the title of State Champions.
Central was rated as one of the top teams in the state by sportswriters during that season as well as the one before.
Finished in second place at the Hamilton Interscholastic League.
Central's alternate captain, Jim Dillard, received a trophy for "best defensive player" in the regional tournament.
The Pounders had reached the semi-finals but lost to their arch-rival, Bradley County.
Steve Snyder and Captain John Shinew were voted to the annual All-City Team.
45 years ago…
Feb. 1977: CENTRAL BAND TO PLAY IN PARADE AT DISNEY WORLD
On Friday, March 24th of 1977, Central's ninety-piece band departed to spend a night at Disney World. After marching in the parade that night with three other high-school bands, they spent the night in a hotel. The students spent all of the following day as guests of the "Magic Kingdom". The band members gave an impressive amount of effort toward fundraisers by selling license plates and citrus fruits.
"We can get a lot of exposure because more people will see us in thirty minutes than they would in two years of marching at football games." –Mr. Roger Wolfe