Pounder Profile: Senior Mckenley Bacon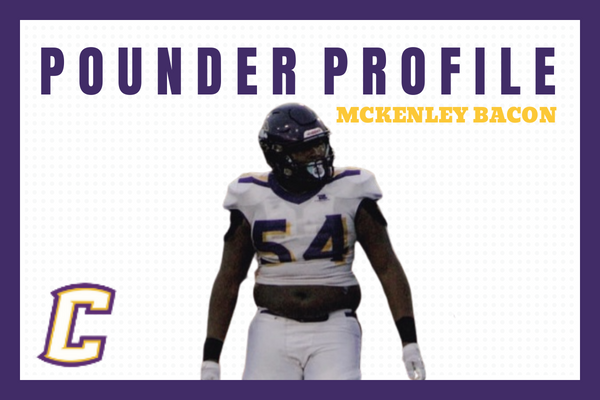 The pounders football team recently won against The Hixson Wildcats 34-16. Now the Purple and Gold are preparing to travel to Red Bank for another game on Friday, September 16. The Pounders have only lost been on a winning streak but have lost one game against Franklin County High and after that they've been on there A-Game taking wins after wins!
The Digest sat down with Senior Defensive End, Mckenley Bacon, to get a glimpse into his life on and off the field. Central High School athletes dedicate an immense amount of time and energy to their respective sports, so it is only right for the community to get a look inside what makes Central athletics so special.
What's your highest athletic achievement? First Team all region
Favorite Food?  Ribs & Chicken
Favorite Quote? "You only live once,so live life to the fullest"
Favorite Teacher? Mr Parsons and Mrs.Jones
Favorite High School Sports Memory? Last year when picking up a fumble recovery
What position do you hold on the football team and why? "I hold leader Position and hype man position on the team because I push my brothers to be great and also hype them up while doing it."
How do your family inspire you? " My family members inspire me to do things I wouldn't even imagine especially the family members I hold dearest to me."