Meryl's Minute: Holiday Gift Guide 2022
As the holiday season approaches, people decorate their houses, spend time with family, and do traditions for whatever holiday they celebrate.
As someone whose love language is giving-gifts, (you can ask my bank account how that's working out for me) I can easily say that Christmas is my favorite day of the year. Not to brag, but I am what you would call a master gifter. It's easy for me to find something for everybody. Even those people that already have everything. (You guys are the worst!)  However, every year I end up hearing about people not knowing what presents to get. I think that whatever day of the year it is, gifting can be even the tiniest bit of a struggle for everyone. But don't panic! I have a gift guide that no one asked for in case you need ideas.
---
Meryl's Picks for Women:
---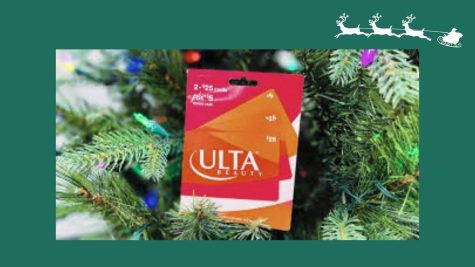 Ulta Gift Card
If you want to keep it simple, give them an Ulta gift card. (Ulta is my go-to for makeup and skincare since they are cruelty-free.) A lot of us girls have our preferences whenever it comes to beauty products. For instance, with perfume, I'm not a fan of flowery or fruity smells, and anything that's lavender scented gives me a headache. I don't expect people to know that. With a gift card, you won't have to worry about whether they'll appreciate the face wash or the perfume more. To the boys: trust me, shopping in there for someone else is a lengthy process you will not want to go through.
---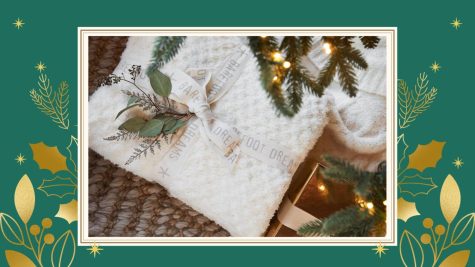 Barefoot Dreams socks and blanket
Barefoot Dreams is a name-brand of hand-knitted soft, fuzzy blankets and socks. I've never heard of a female saying that they don't like fuzzy socks or blankets and to be honest, I don't think I ever will. I had known that their items were expensive, but I was thinking somewhere around fifty dollars. These blankets are a whopping one-hundred and fifty-eight dollars. No thank you! Usually, I'm not big on giving off-brand gifts but in cases like these, go for it. There are so many cheaper alternatives for the exact same product. Last month, I was at Hamilton Place Mall with a group of friends and I kept noticing the same material in off-brand blankets or fuzzy socks. About one out of every three stores that we went to had them in stock. I forgot about the others, but I know that Palmetto Moon and Altard State were carrying them.
---
Lulu lemon half zip-up jacket
This pullover is definitely on my Christmas list. Since November, the Lulu Lemon jackets (primarily in black) have been growing in popularity. It has a very simple look to it, so it doesn't need to be a pricey brand. Nike's pullover is just over fifty dollars, which is half the price of Lulu Lemon's. Just make sure that this is something that they would actually wear before you buy it for them. Buying clothes for people can be tricky, so I personally like to give them the receipt along with it in case it's the wrong size, or they don't like it. Then they can get something else with in-store credit, so it's not as much pressure for yourself and the person on the receiving end.
---
Central's Picks For Women
---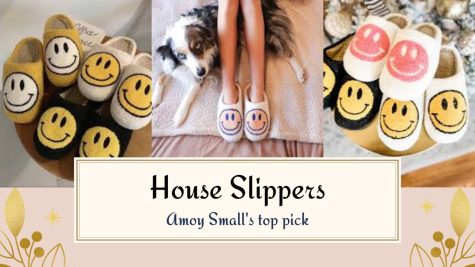 Amoy Small: House Slippers
"Every girl loves slippers. They're so cute to wear around the house to keep your feet warm,"  senior Amoy Small informed The Digest.
She specifically recommends the style of slippers pictured to the left. These "smiley-slippers" have been trending since earlier this year, and I don't think they will lose popularity any time soon. They have a lot of different color options, depending on where you get the slippers from.
---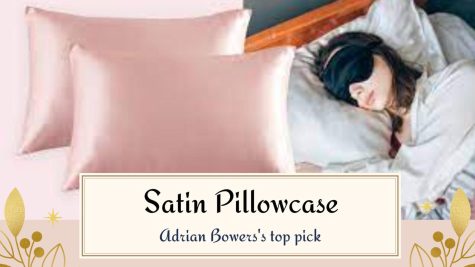 Adrian Bowers: Satin Pillowcase
A lot of women value self-care. Believe it or not, satin pillowcases are miracles in disguise. Don't believe me? Healthline says that using satin pillowcases benefits your skin and your hair. They decrease frizziness, tangles, and your chance of hair breakage. They even help protective hairstyles such as braids last longer! Sleeping on satin helps avoid permanent skin wrinkles and creases. It doesn't dry your face out as opposed to other pillowcases. Also, since satin is a smoother surface it decreases friction by up to thirty percent. Which means thirty percent less skin irritation and acne.
"The cotton from regular pillowcases gets stuck in my hair and causes my hair to knot and tangle. I'm planning on buying a satin pillowcase for myself because I want my hair to stay healthy and my room to look nice." Shared Adrian Bowers, a senior.
---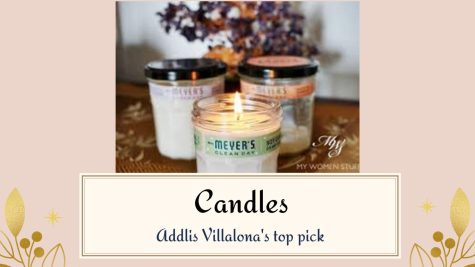 Addlis Villalona: Candles
Addlis Villalona, a sophomore, says that candles would be a great gift for women, especially moms. She plans on purchasing the "Meyer's clean day hard working home keeping candle" to give as a gift."I'm going to be buying my mother this for Christmas. Moms like things to be clean and smell clean. My mom loves candles and she can never have enough of them. That's why I think [candles are] a great gift for moms," Villalona shared.
---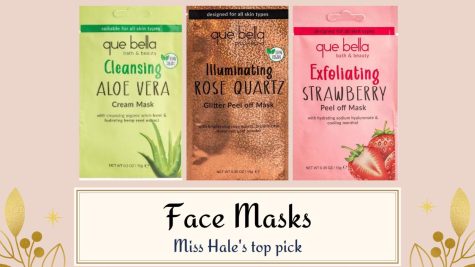 Miss Hale: Face Masks
"I like keeping face masks stocked because I like to do one every Sunday night to pamper myself and unwind for the weekend. The ones from target are the best. I think it's a great gift to anyone who finds themselves stressed out this holiday season." Explains Miss Casey Hale.
Her top three favorite masks are from Que Bella's cleansing aloe vera, illuminating rose quartz, and exfoliating strawberry. They are available at Target. A quick tip: Wait at least a week between face masks to avoid irritation of the skin.
---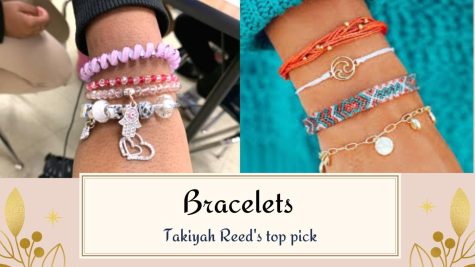 Takiyah Reed: Bracelets
Takiyah Reed, a sophomore, explains why she believes bracelets are such a great present.
"My best friend gave me these bracelets. Ever since I got them, I've been wearing them all the time. It means a lot when you get them from somebody. They're really decorative and cute."
Her bracelets are pictured in the leftmost image.
---
Meryl's Picks For Men
---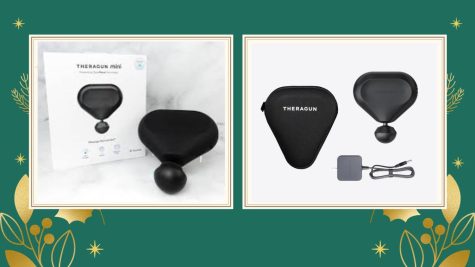 Massage Gun: Theragun Mini
I've seen people raving about this smaller portable massage gun all over the internet. It's called Theragun Mini. I'm always getting tight muscles the day after hitting the gym. I'll be suffering in public and wish I had a massage gun with me. However, I thought it was a little too good to be true. The first question that entered my head was, "Is it going to have as much power as the regular-sized massage guns?"
Luckily, reviews have said that it does! However, the downside is that this version only has three power settings, as opposed to the Thera Gun Prime and the Thera Gun Elite, which have five. Overall, they have a 4.9-star rating on their website. Also, if anyone wants to get Tyler Patillo a gift, I think he would like this. Last year, he just showed up to school with an entire massage gun. (Shout out to him because he let me use it.)
---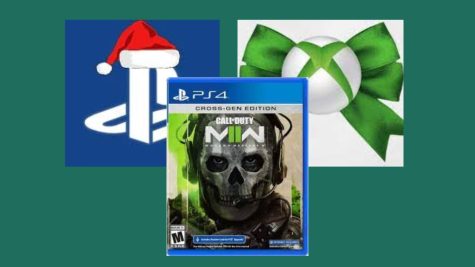 PlayStation or Xbox gift card
If he is a teenager, his parents might get him video games or a console. Whether it's Playstation, Xbox, or Nintendo Switch, he will enjoy spending the gift card on in-game items to make gameplay a little more enjoyable, or to buy a new game that he's been wanting, like the new Call Of Duty Modern Warfare II.
---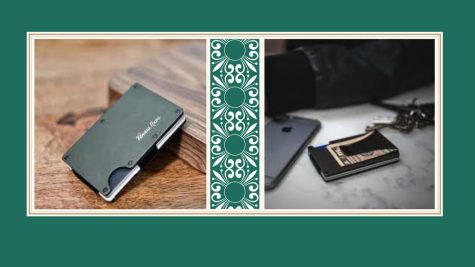 Ridge Wallet
What I like about this wallet is that it has a modern and sleek appearance. In my opinion, the leather strap on it makes it look like it would be too tight and restrictive to easily slide cards in and out, but my dad has a fairly similar wallet, and he loves it. He purchased that wallet for himself almost ten years ago, and it still looks brand new. Apparently, my dad was ahead of the game, because this wallet has skyrocketed in popularity this year. The Ridge Wallet is the most popular brand for this type of wallet, but there are much cheaper options.
Their product description says, "The typical leather bi-fold gets packed with faded receipts and unnecessary cards, resembling something more like a suitcase than a wallet." "It's about carrying less, but always having what you need."
---
Central's Top Picks for Men
---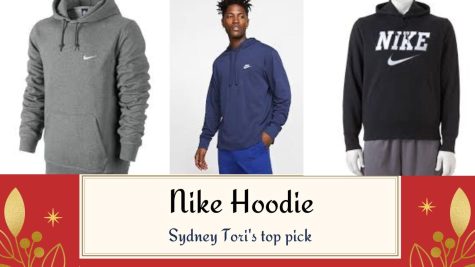 Sydney Tori: Nike Hoodie
You can't go wrong with a Nike hoodie. If you aren't sure what color, just look back at your pictures with them or their social media profile. If they aren't in your camera roll or on social media, then just take note of what colors they are wearing the next time you see them. It's best to play it safe by getting them a classic solid-color hoodie with the logo. Even though Black Friday has ended, there are still holiday sales left and right. I recommend snagging them as soon as you can for the best deals.
Sydney Tori, a senior, states, "As a teenager, I think [that] a hoodie would be a great gift being that I wear them often. It's also a simple gift." As Tori's friend, I can verify that she does, in fact, wear them a lot. She then shared that Nike is a great brand to get clothes from.
---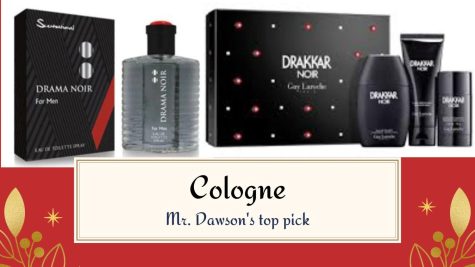 Mr. Dawson: Cologne
Mr. Nathan Dawson, a science teacher at Central High School, sees cologne as a go-to gift for men.
"It's a good gift for men because men don't think about getting stuff like that for themselves. Plus, [if a woman is giving the present] the woman [would be] getting a gift for herself in the act because she [would get] to smell it on him." He explained.
Dawson strongly suggests the cologne, Drakkar Noir.
"It has a minty crisp, spring-like scent to it." Dawson continued.
---
Riley Hayden: Legos
Riley Hayden, a senior, is a Lego fan.
"Legos make a great gift because they're really fun to build, and you can use them as a display piece afterward." Hayden shared.
If you are buying it for your significant other, then it could even be a fun activity to do together. There is a wide plethora of sets to purchase, as well as many different price ranges.
---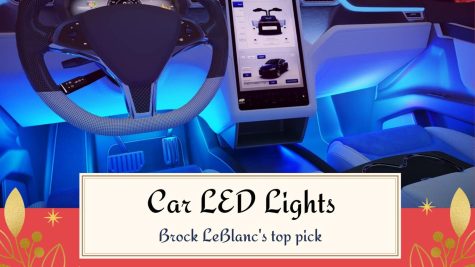 Brock LeBlanc: LED Lights
LED lights are a great gift to give someone to spice up the interior of their car.
Brock LeBlanc, a Junior, says that "It makes driving at night much more enjoyable. Some will even sync with the music that you're playing."